Take your appreciation of our city state up a notch with a joyride around the island to discover new scenic spots. Join us as we explore eight of the best driving routes in Singapore.
Singapore's 9,000 kilometres of roads and expressways takes up about 12 per cent of the country's land area. Despite the small percentage, there's bound to be some roads that are more scenic than others. Just like the Mitsubishi Attrage, size does not matter when it comes to creating new memories on the road. Island exploration just got better thanks to the Attrage's fuel efficiency and new cruise control feature. Longer drives are also more comfortable with the Attrage's class-leading interior space that makes it roomy for everyone including the passengers in the backseat.
In our quest to find hidden gems, we asked car enthusiasts for their favourite driving routes and took the Attrage down to these spots ourselves—we weren't disappointed. Here's what we found!
Mandai Road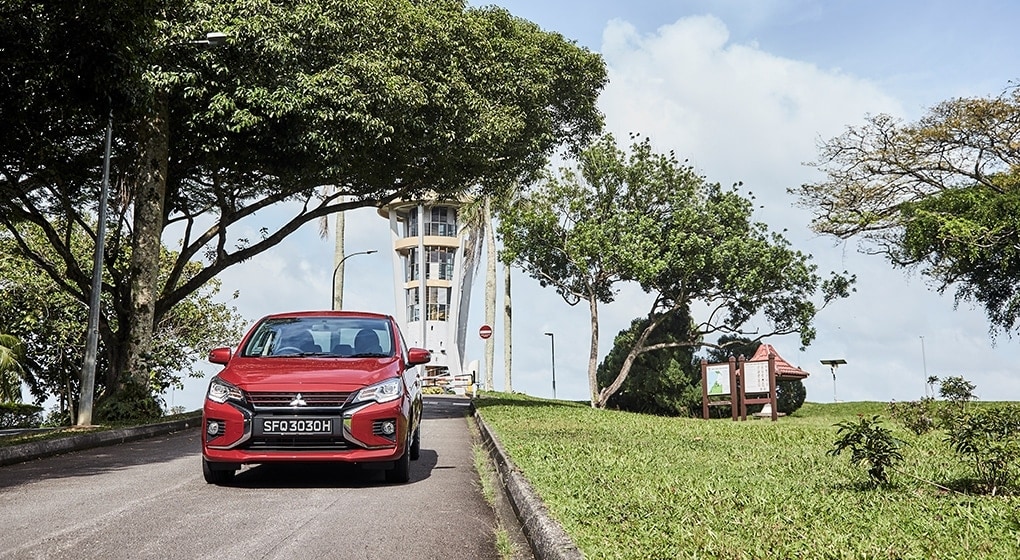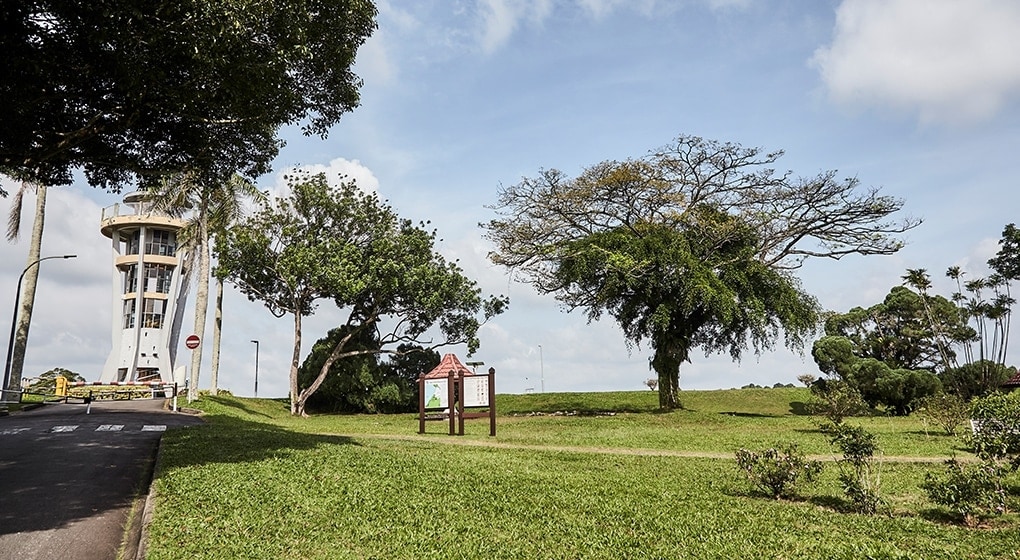 We were treated to a scenic drive along Mandai Road as we made our way to Upper Seletar Reservoir Park. The drive up to the Seletar Rocket Tower is as enjoyable as the destination itself—the road is lined by majestic trees that form a green canopy over the road and offers an unblocked view of Upper Seletar Reservoir. Did you know that Mandai Road is one of Singapore's oldest carriageways? It was constructed in 1855 and is now one of five Heritage Roads gazetted by the National Parks Board. We took Mandai Road Track 7 on the way back which offered equally stunning and tranquil views.
East Coast Park Service Road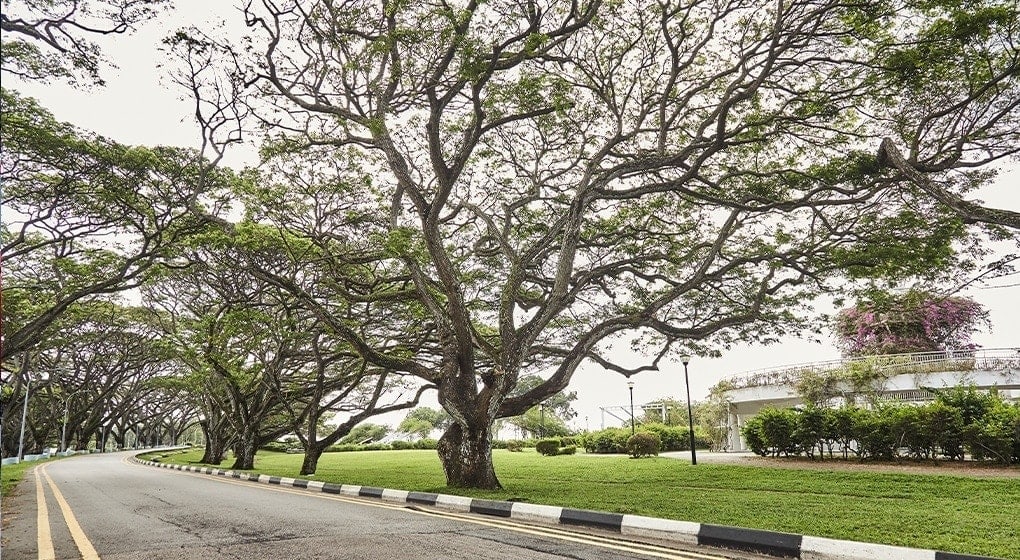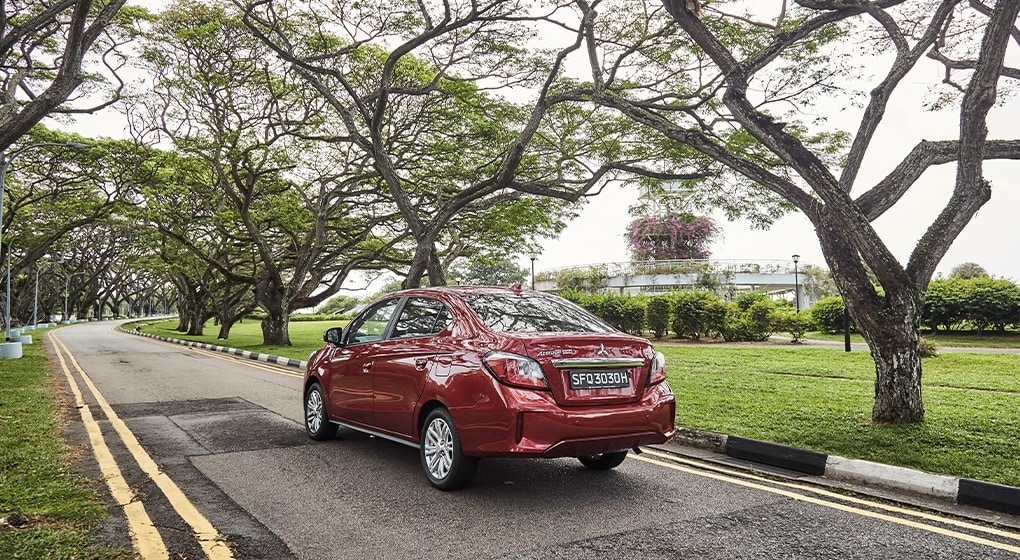 A long stretch of road without any traffic lights in Singapore? Sounds too good to be true, yet we found it as we drove down East Coast Park Service Road. Not only is the stretch lined with lush greenery, it offers scenic views of East Coast Park. On days where the weather is a little more forgiving, you can even roll the windows down to enjoy a breezy drive. Get the full East Coast Park experience by heading down in the late afternoon then finding a spot to catch the sunset at Bedok Jetty or near carpark F2.
Bayfront Avenue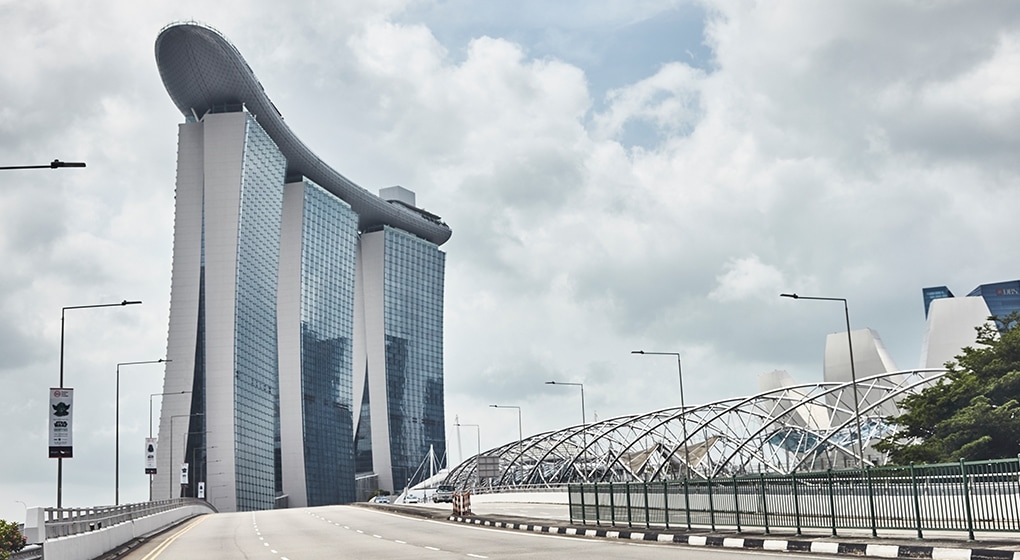 Bayfront Avenue is one of the newer roads (it opened in April 2010) in Singapore and it's clear to see why it quickly become one of the most scenic routes on the island. The short but memorable road took us through many of Singapore's famed attractions like the Esplanade, Fullerton Hotel, Singapore Flyer, Helix Bridge, Gardens by the Bay, and the iconic Marina Bay Sands. Bayfront Avenue also takes you over the Singapore River where we were treated to a picture-perfect view of the country's city skyline. The drive is enjoyable no matter the time of day—the city night lights are just as rewarding as seeing the attractions in daylight.
Ocean Way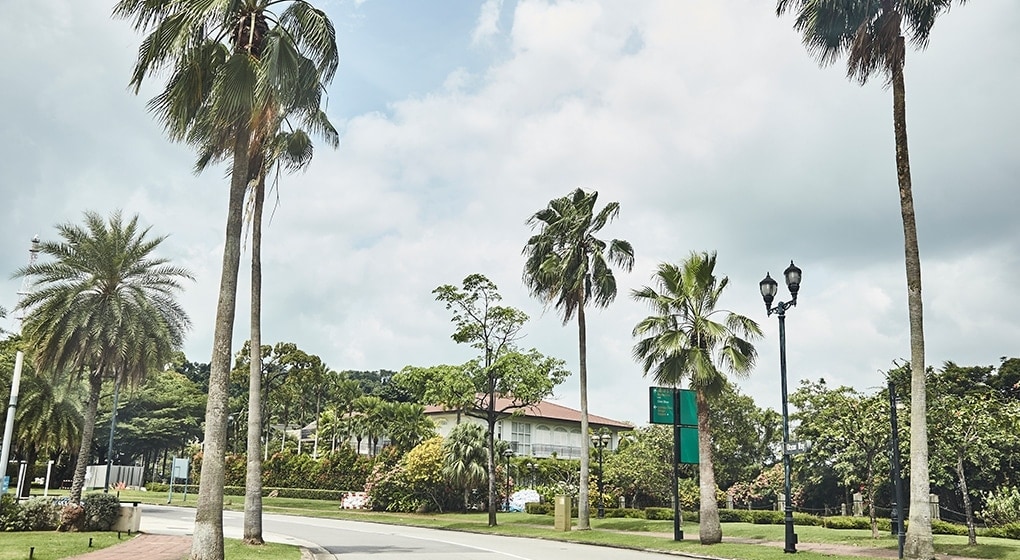 Next, we went for a little 'offshore' adventure Ocean Way at Sentosa. Being away from the hustle and bustle of the mainland certainly has its perks—no high-rise buildings in sight, just blue skies and calming trees, perfect if you're looking for a tranquil drive. The other roads in the area are for residents only, but you can still catch glimpses of the beautiful and modern houses and apartments at Sentosa Cove. The road also took us to Quayside Isle which was full of eateries and certainly delighted the foodies in us. Ocean Way is at the eastern tip of Sentosa and starts after the roundabout at Cove Avenue and ends when you hit W Singapore Sentosa Cove.
South Buona Vista Road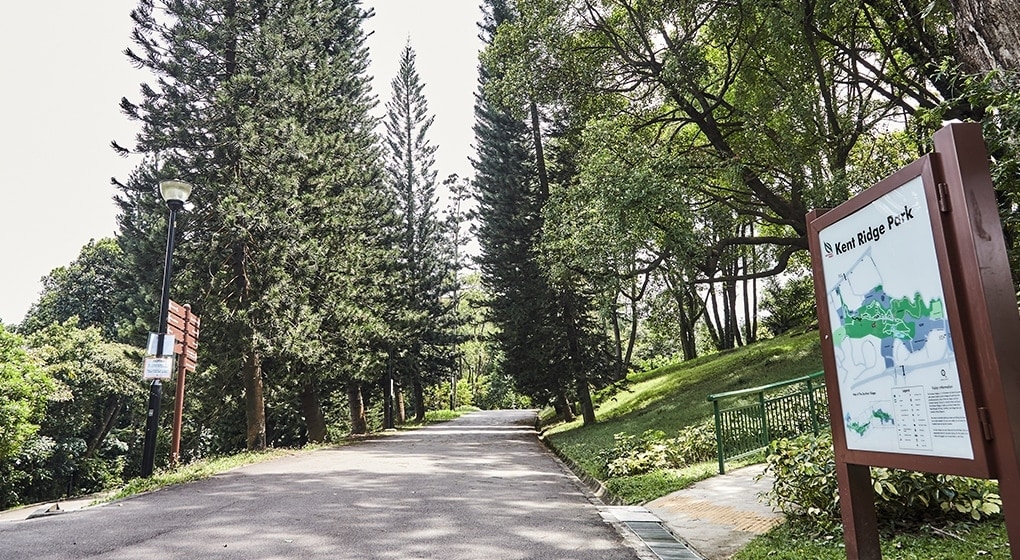 As far as challenging routes go, South Buona Vista Road tops most lists. This road is famously known within the driving community as '99 Bends', a direct translation of its Hokkien name. Despite its name, this winding road only has 11 turns. We entered from the National University of Singapore and drove downhill to West Coast Highway (watch out for those hairpin turns!). Surrounded by lush mature trees, this green tunnel is also one of five Heritage Roads in Singapore. Up for a nature adventure on foot? Take a breather at Kent Ridge Park to explore one of its hiking trails.
Mount Faber Loop/Mount Faber Road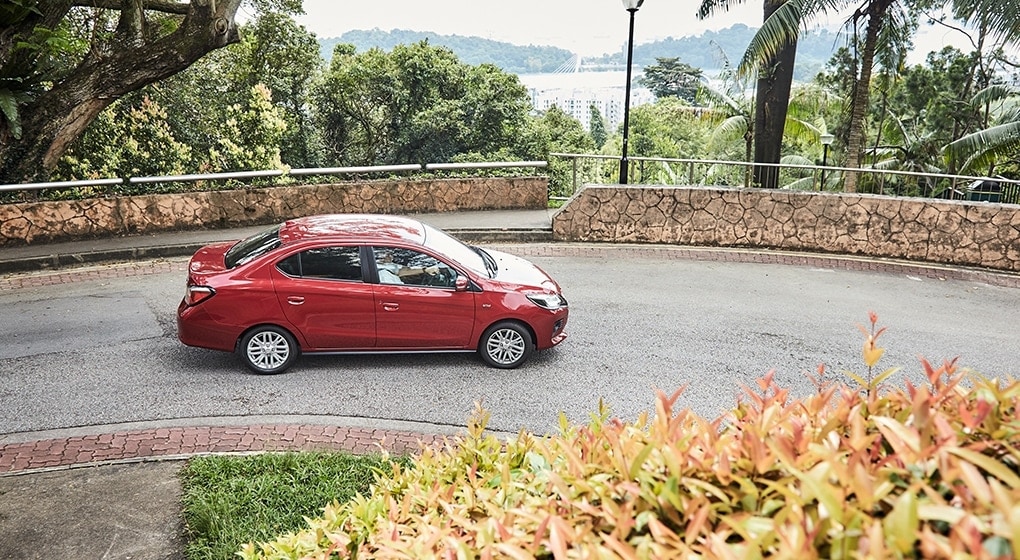 This peaceful one-way road loops around Singapore's second highest hill and has a number of steep uphill and downhill sections. It takes you higher and higher until you reach Faber Peak where you will be rewarded with an amazing bird's eye view of the surrounding neighbourhoods and a panoramic view of the coastline and Sentosa in the distance. You can enter from Mount Faber Road (one way) or via Pender Road. This route is also one those that have equally mesmerising views at night as it does in the day.
Arcadia Road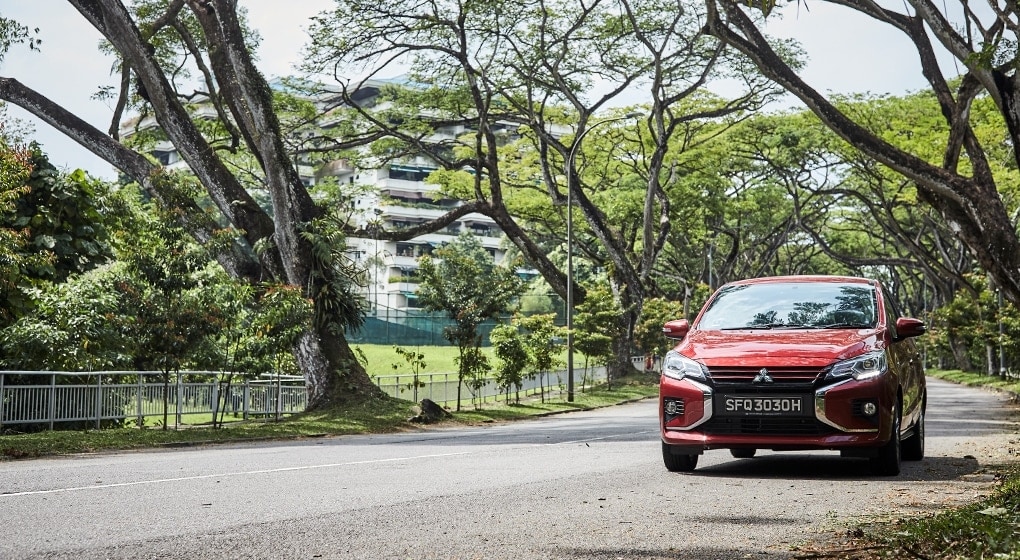 Arcadia Road is another road conserved under the National Parks Board's Heritage Road Scheme. The 918-metre road was a sight to behold as we drove down its length, admiring the magnificent rain trees that form a comforting canopy of green. It's also quite secluded so you may even find yourself the only vehicle driving down this road. The thick vegetation made the quiet route a welcome respite and almost made us forget that the busy Pan Island Expressway (PIE) runs just parallel to it.
Fairways Drive
Just a short drive away from Arcadia Road lies another scenic gem that is Fairways Drive. The green fields that surround the road is a hotspot for couples taking their pre-wedding photographs thanks to the area's lack of road traffic and unrestricted nature view. There are also very few traffic lights which made for a smooth, relaxing ride. You can drive all the way in and pop by the Bukit Timah Saddle Club to catch some horses in action or stop by the adjacent Rider's Cafe for a caffeine boost before hitting the road again.