It was a dream come true when I received a call that I had won the "Own the night" contest with Mitsubishi Eclipse Cross. I was really excited and quickly booked a facial and massage appointment for that day so that I could be ready and look fabulous for the night. We were celebrating my hubby's birthday as well as our 15th wedding anniversary!
The D-day finally arrived. I decided to dress up in comfortable attire, and together with my hubby made our way to the Mitsubishi showroom at 239 Alexandra. We were shown to the beautiful Bronze Eclipse Cross, and it was pretty sleek and sporty. It is our first time driving an SUV, and we had fun exploring its performance as well as its comfy interiors.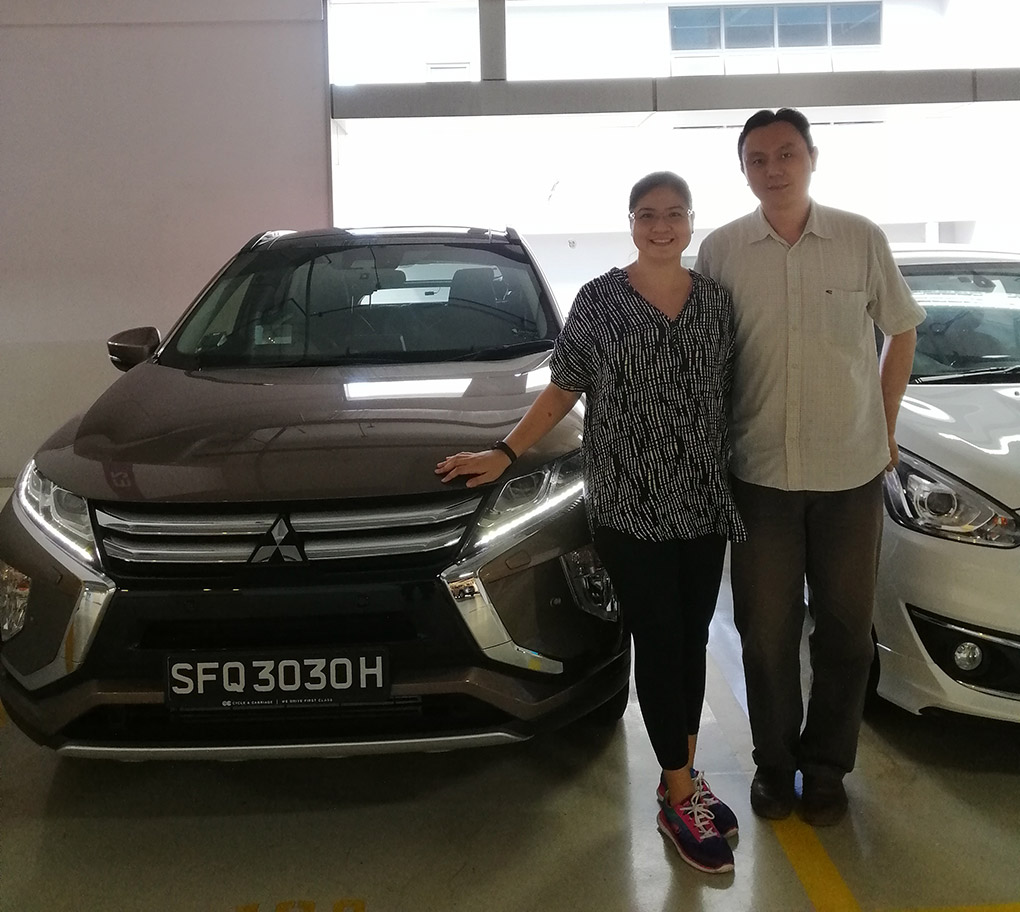 A picture of us together with the car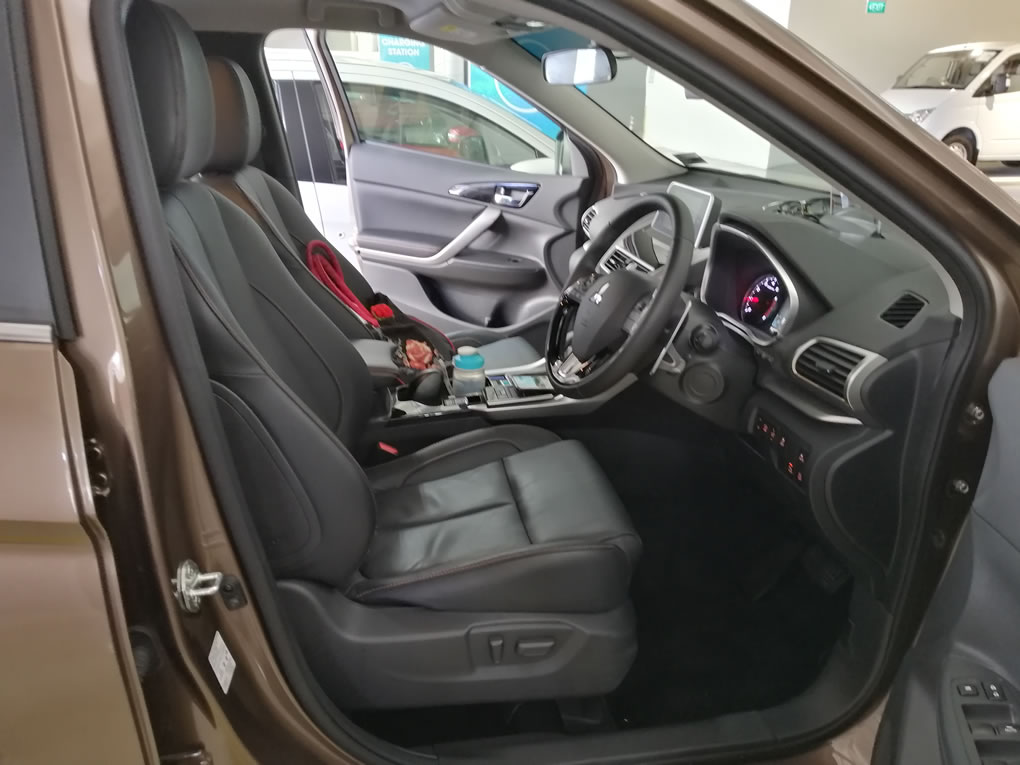 Comfortable front leather seats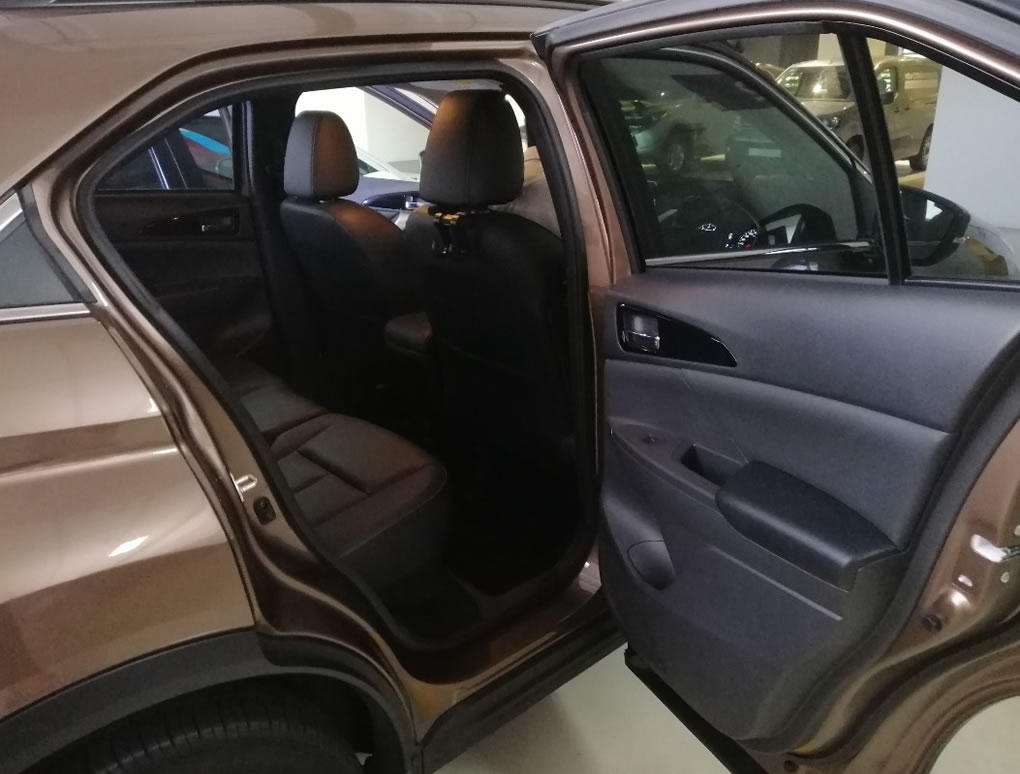 Spacious back seats
As soon as we collected the Eclipse Cross and completed the loan procedures, we didn't want to waste any more time and left quickly to do the first activity on our itinerary.
I had planned for a hotpot meal at Hai Xian Lao @ Shaw Centre. As we were there for a birthday celebration, the restaurant surprised my hubby with a complementary longevity noodle soup. The whole dining experience was awesome as it was a quiet place and the food was fresh.
Next, I had planned to catch the latest blockbuster: Spider-Man: Far From Home at Cathay Platinum at JEM. We left the restaurant to pick our kids up from school.
Our children were surprised when we arrived in the new Eclipse Cross. They loved the comfortable seats and spacious leg space. They got even more excited when I told them we were going to catch the latest blockbuster!
I managed to take a family photo in the car at a red light stop.
As soon as we reached JEM, we immediately headed to the Cathay Premium VIP lounge to order our all-time favourite – Teriyaki chicken platter and ice lemon tea.
The theatre was dark but I managed to take some photos. See the big luxurious leather recliner seats and the blankets they provided to keep us warm throughout the show.
The food finally arrived amid the darkness. Luckily, there was a small seat lamp in between the seats for us to dig into our food. Popcorn and drinks are something you need to have to truly enjoy movies.
Took some quick photos at the lounge and waiting area: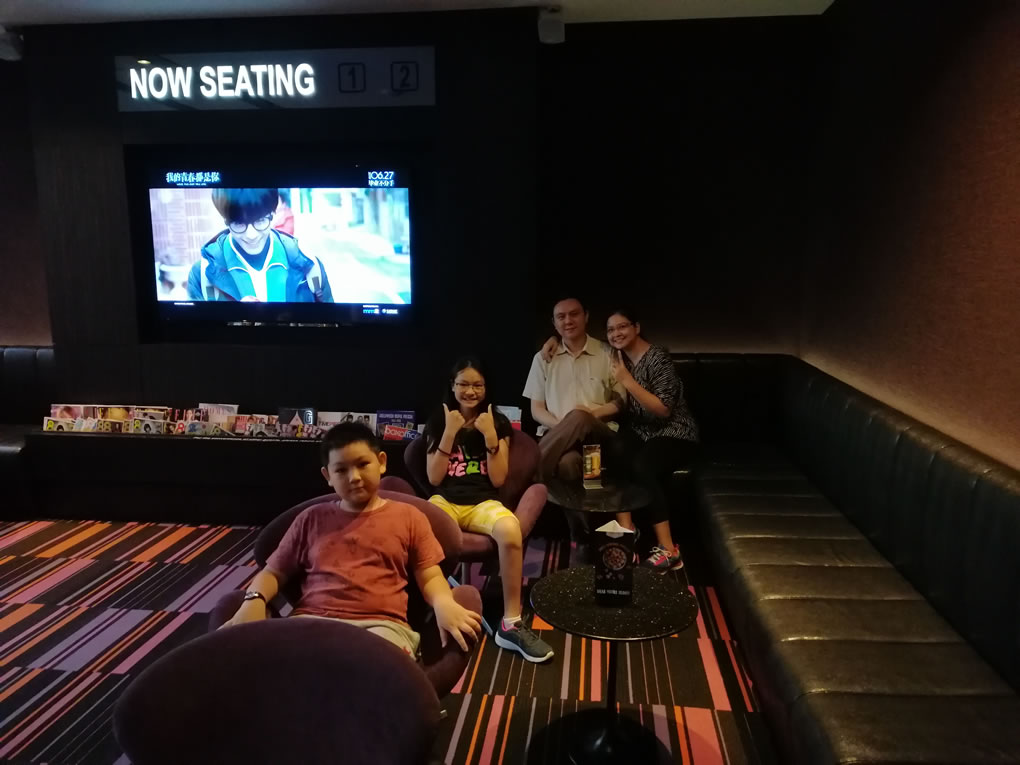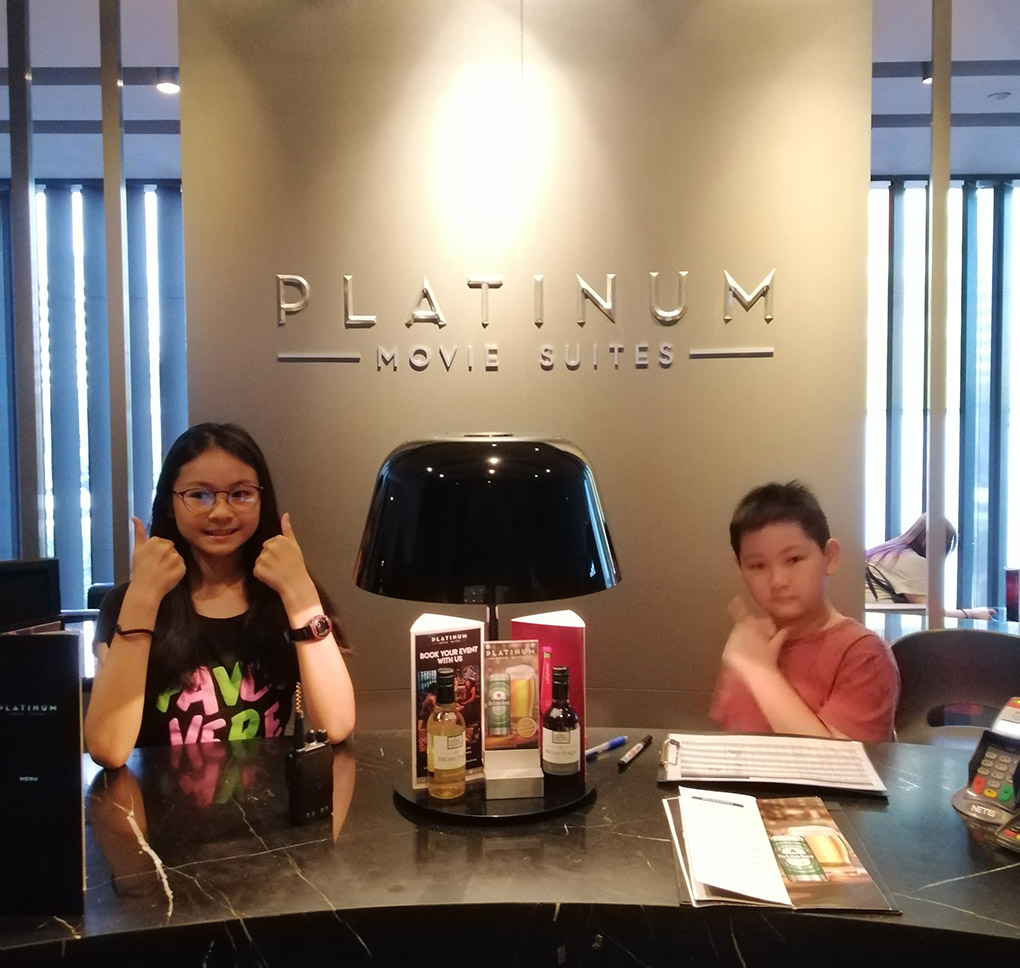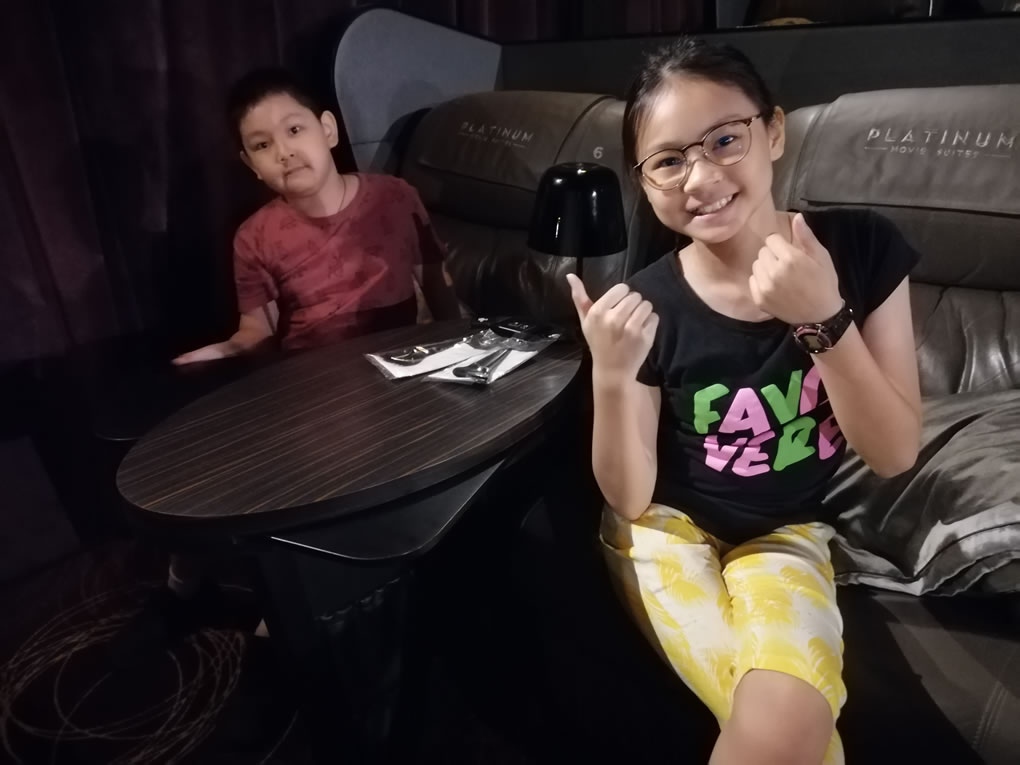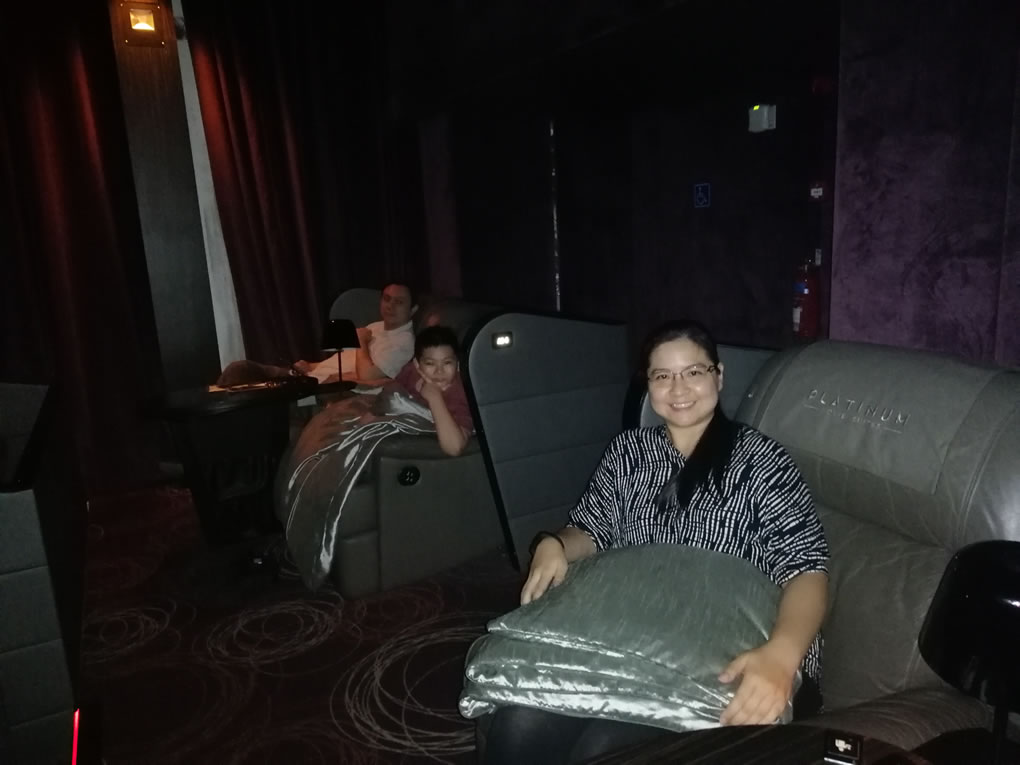 The theatre experience was comfortable - good that we managed to stay awake in spite of all the food we had. We just felt like we were flying business class except that we were grounded.
The movie was very entertaining as well. Spiderman has always been one of my favourite Superheroes and I can never forget Uncle Ben's quote, "with great power comes great responsibility." It is a feel-good movie that never fails to delight. It has plenty of action, romance and comedy to entertain everyone.
It was a good two-hour show and the time passed so quickly that my children were reluctant to leave. We lingered around for a few minutes to take photos.
Next, we quickly got to the carpark, to move on to our final destination of the day - Mount Faber Park. Since the weather was good, we decided to visit this popular tourist destination for some nice pictures. Leaving the bustling city behind, we wandered up and around Mount Faber to absorb the island's greenery. And of course the fantastic panoramic view of the Keppel Harbour as well as Sentosa.
They found the Bell of Happiness and hopefully, ringing it will bring us more happiness!
Some of the photos taken from atop Mount Faber Park: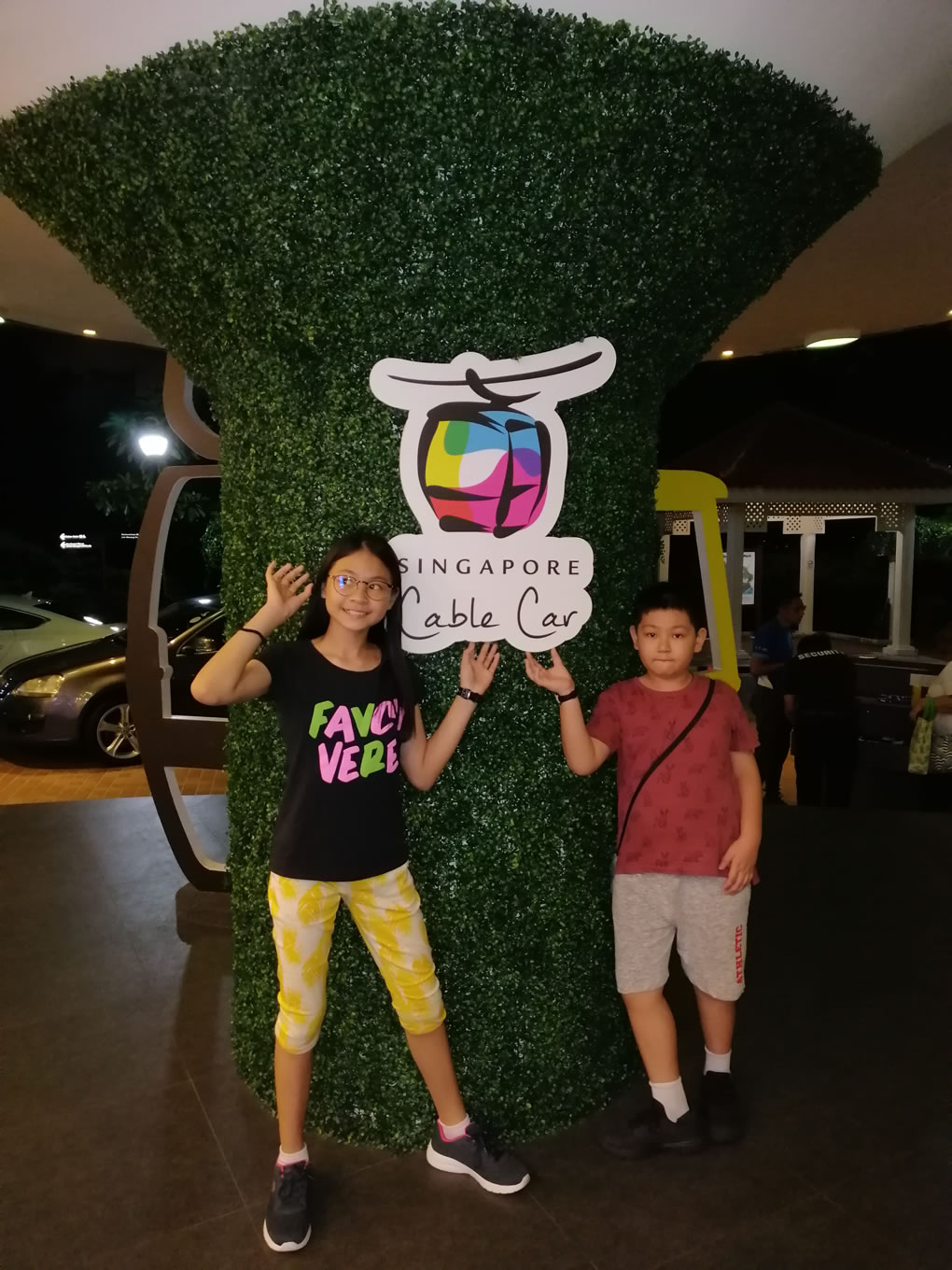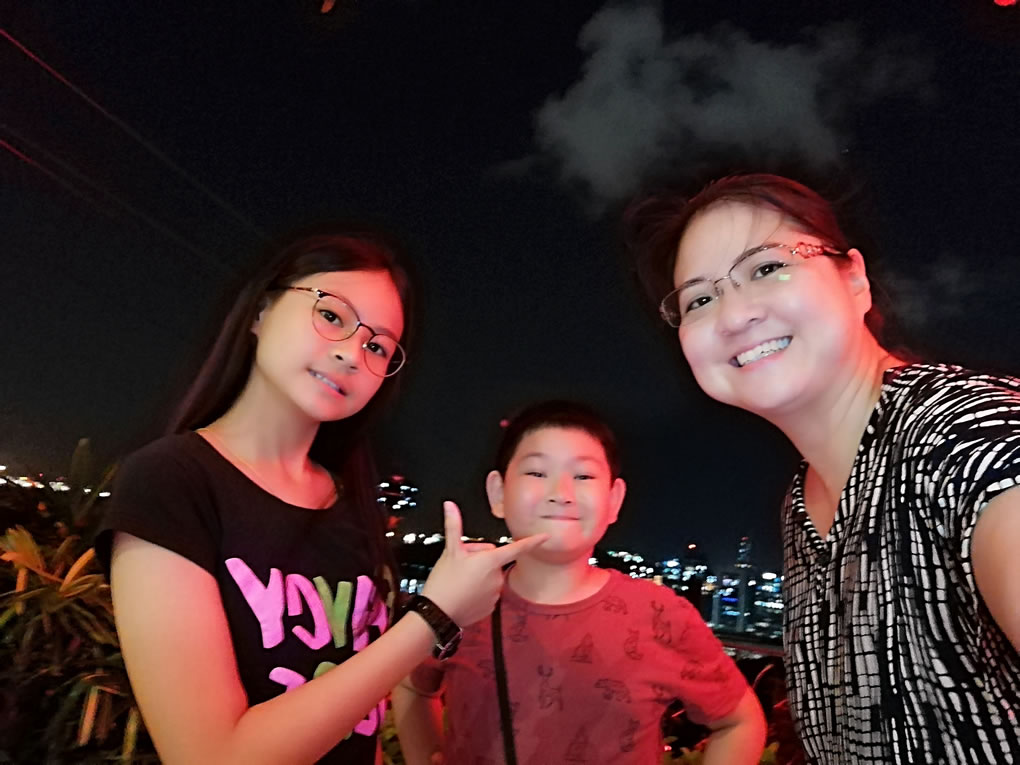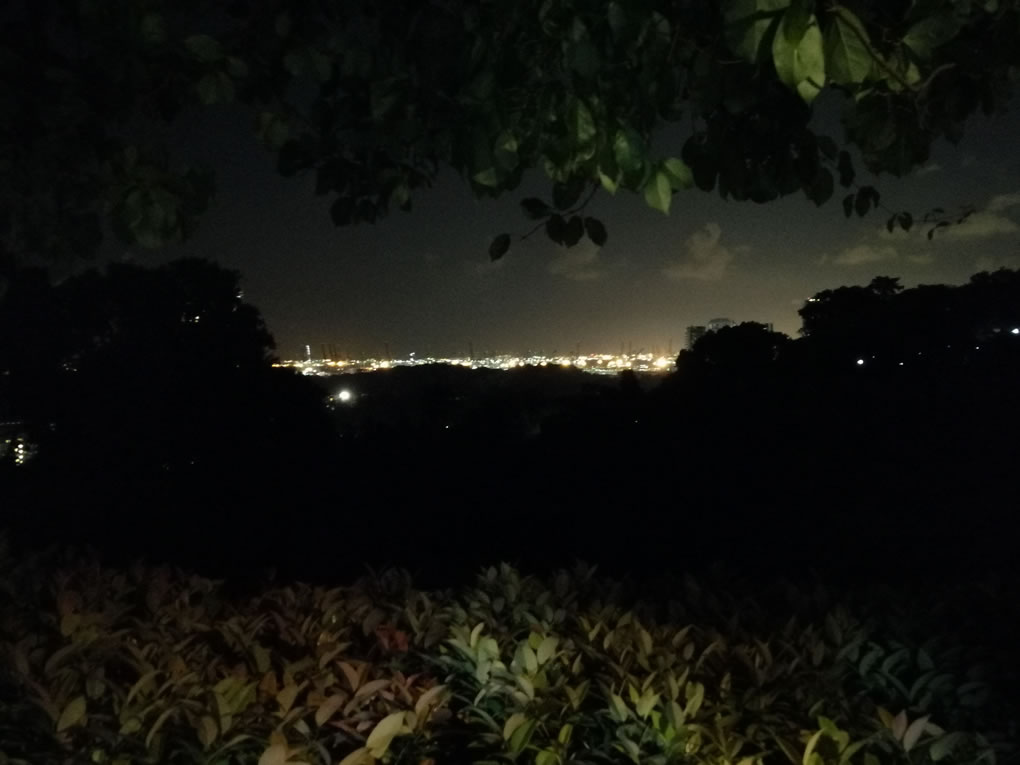 We also managed to catch glimpses of the cable car from the top!
It was already late and we were all tired. I was thankful that my children were quite cooperative with all the photo-taking. Before we headed home to rest, we sang the Birthday song for our Daddy who was brimming with happiness. My children slept throughout our journey back home.
It was an awesome and smooth ride with Eclipse Cross. My hubby, who drove most of the time, commented that he was impressed with the quiet engine, and reverse top-view camera. It was useful for parking. Since he is quite tall, he loved the high seats and high car top too. For a 1.5L car, it easily picked up speed up the Mount Faber Hill, even with four passengers. The Eclipse Cross got a big THUMBS UP from us!
Once again, thanks to Cycle & Carriage Automotive Pte Ltd and Mitsubishi Motors for this opportunity to own the Eclipse Cross for the weekend!