[This article was first published on oneshift.com.]
It seems today...
That all you see...
Are automobiles loaded...
With technology...
But how about cars with old fashioned values...
On which we used to rely?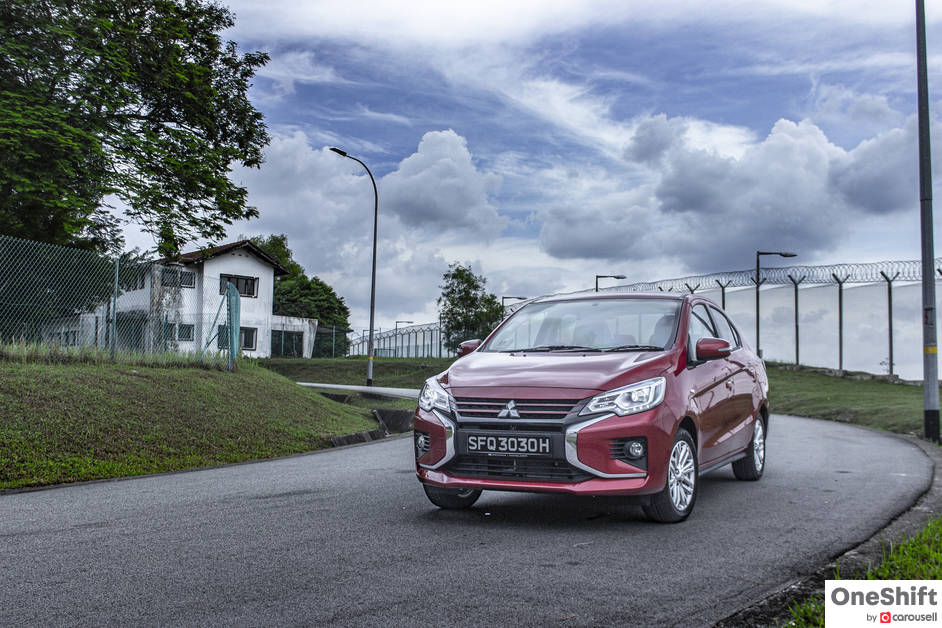 And that my friends is how simple a car we are talking about today. The Mitsubishi Attrage is the Japanese manufacturer's simplest offering here, and at a price point of about $69k* (no thanks to the rising COE premiums), could it be the affordable workhorse for those who are not willing to sacrifice an arm and a leg on a new car?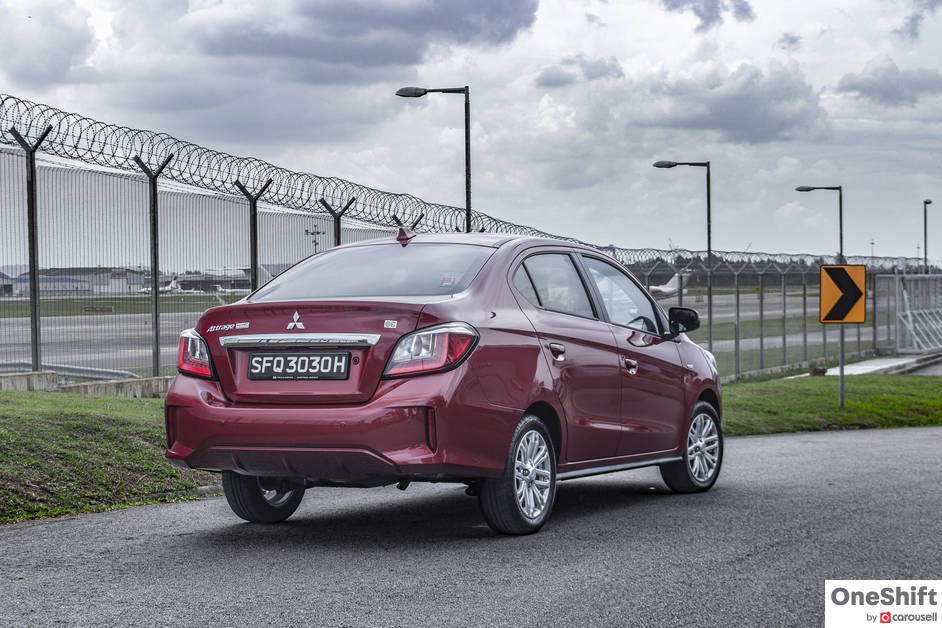 The Attrage is a familiar sight on our streets, a portion of this is due to fleet buys. In its fifth year, the small sedan gets some styling improvements, and it is also the last in their range to receive Mitsubishi's Dynamic Shield front end, like the one seen on the Eclipse Cross SUV.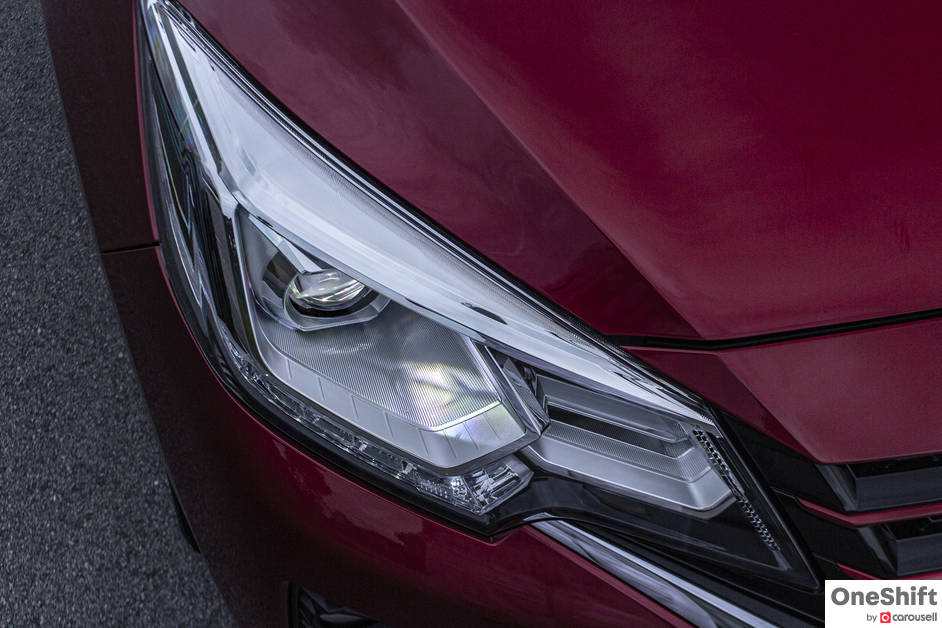 Along with the redesign, the newly-shaped head and tail lamps are now LED units, which do play a part in making the budget sedan more appealing.
Inside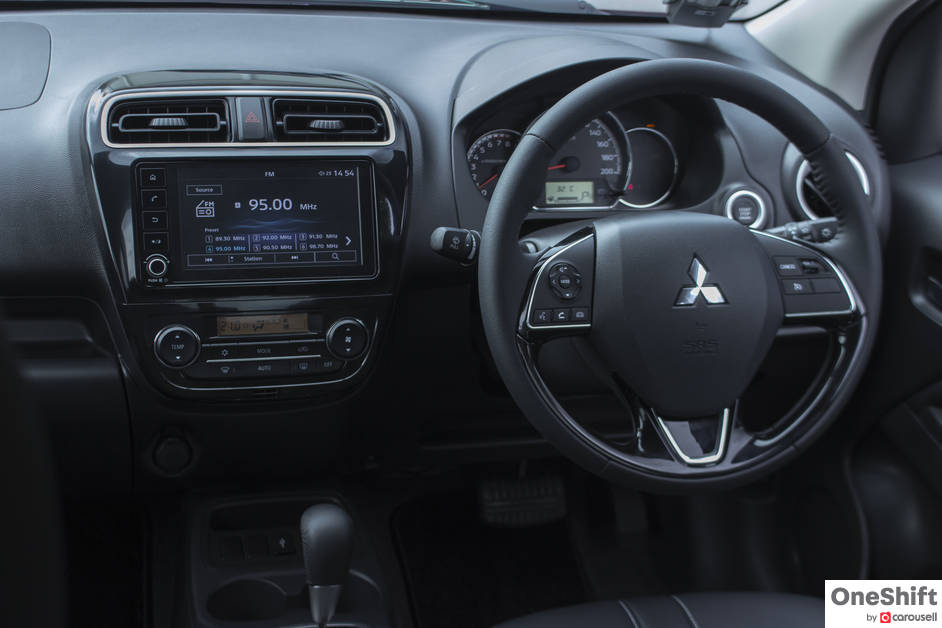 While it is a budget build, there are a few clever touches and upgrades which follow the facelift. You get a new infotainment system with a 7" screen that supports both Apple CarPlay and Android Auto for improved connectivity, and a sportier three-dialed instrument cluster.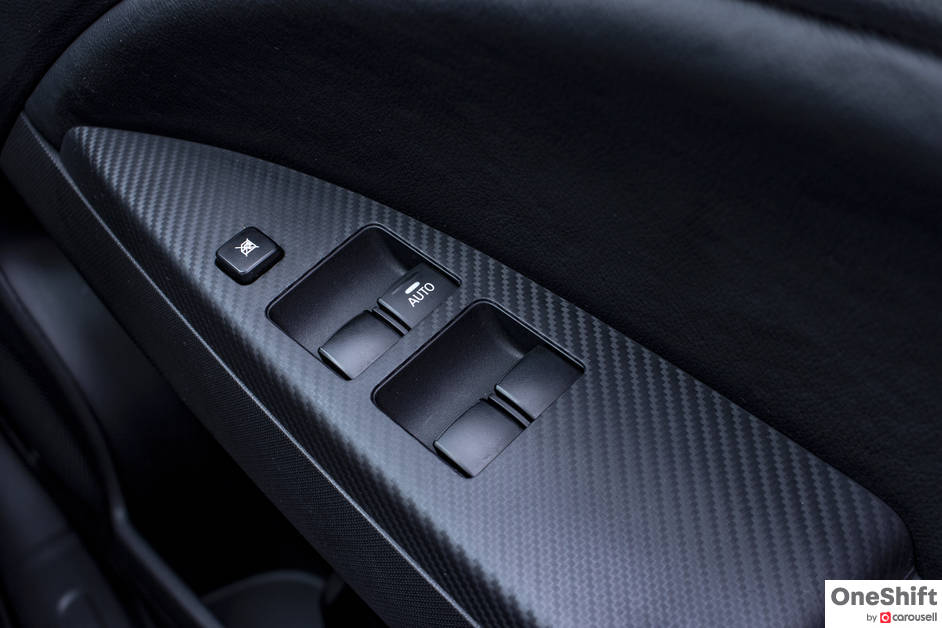 Faux carbon fibre trim on the door grabs might not be the most convincing in a car like the Attrage, but they do a decent job of lifting what could have been a rather drab interior.
Those in the rear will find convenience in the many pockets on the front seatbacks. We like that the central storage box lid opens backwards 180 degrees, doubling up as a cup (or milk bottle) holder. Very thoughtful, especially if your spouse needs to tend to your child (lets call him Stewart shall we?) who is strapped into the ISOFIX child seat at the rear.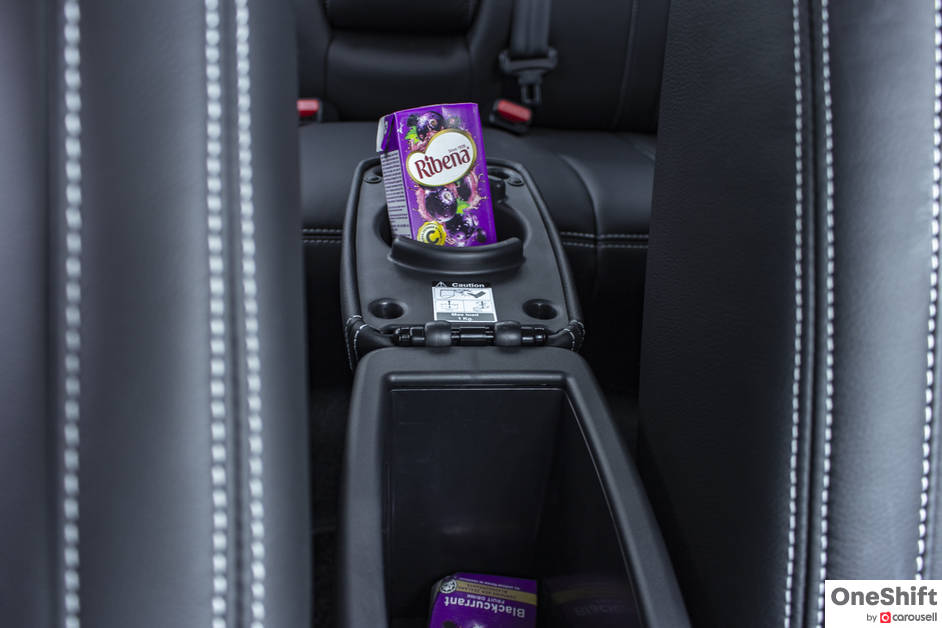 While the Attrage does have rather quirky proportions, we believe that this is because product planners have prioritised the Attrage's small footprint for passenger accommodation, and its generous 450 litre boot.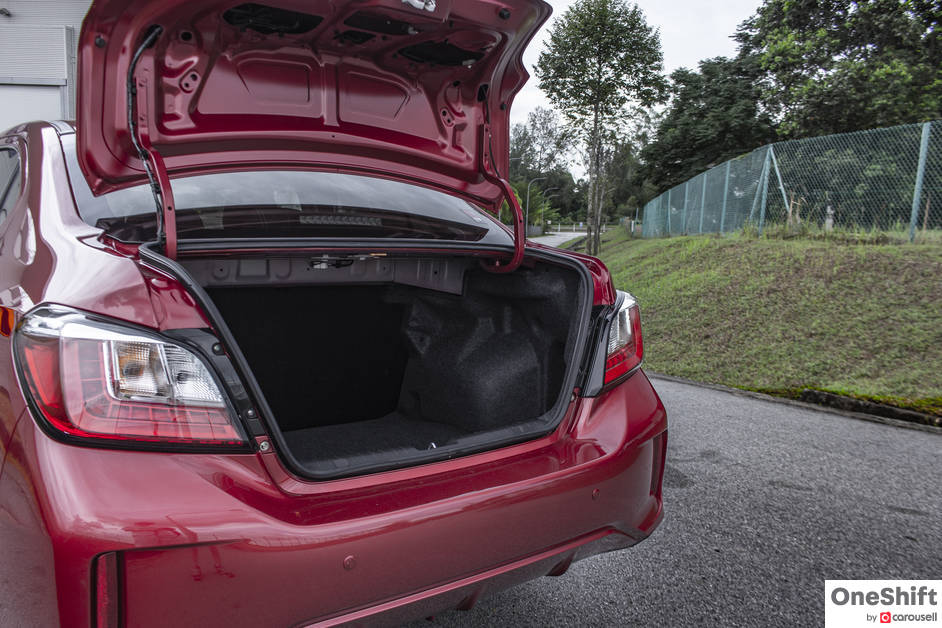 The Drive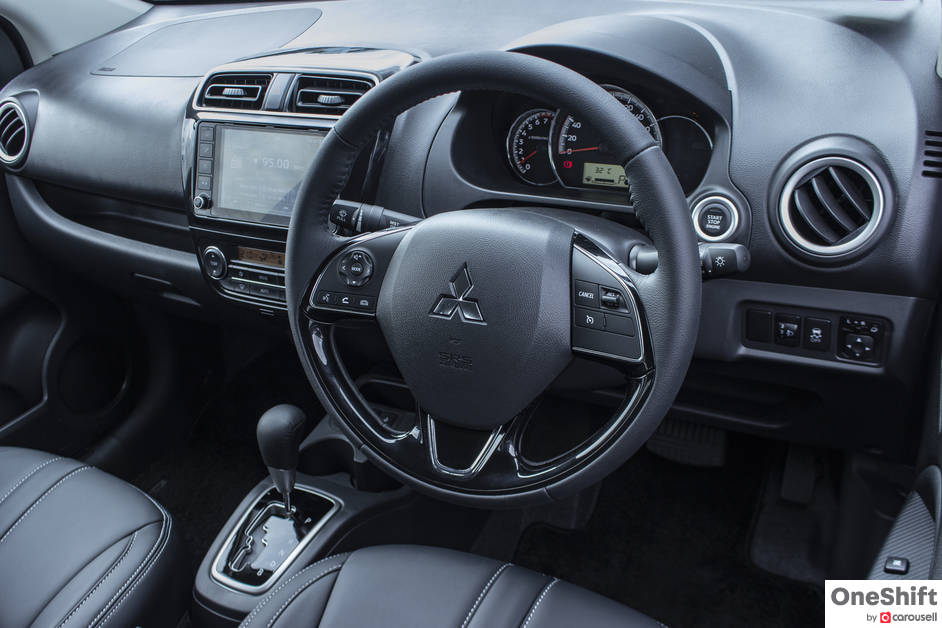 The refreshed Mitsubishi retains its 1.2 litre MIVEC three-cylinder engine, which is paired with their INVECS III CVT transmission. Driven at city speeds, together with "city" acceleration, the Attrage performs with sufficient pep to get you around. On the subject of being in the city, the Attrage boasts a narrow 4.8m turn radius, making it very easy to steer out of tight confines.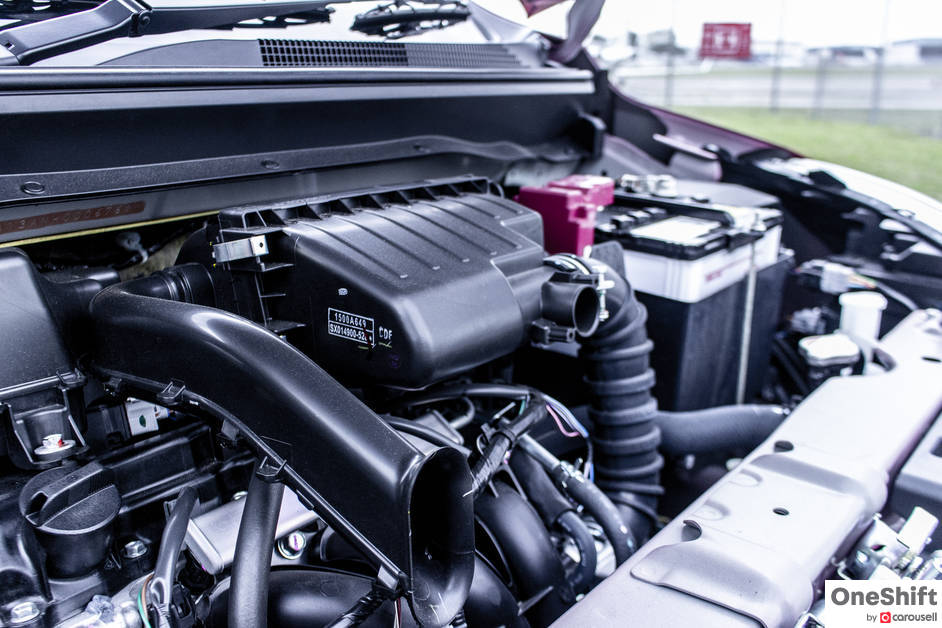 The three-cylinder engine up-front puts out a humble 78bhp and 106Nm. Rev the engine anywhere past 2,500rpm, and you will find that it gets vocal, and at 4,000rpm, it does protest quite a bit.
Attrage's suspension which delivers a pliant ride, is further helped by 185/55 R15 tyres, meaning that you can clock miles in this car without feeling fatigued. As expected, you will get considerable roll around the bends; it is after all a humble entry level sedan… built for the family man… or woman. And no number of Ralliart stickers are going to help boost the car's performance... this ain't gonna be your "Cool Whip".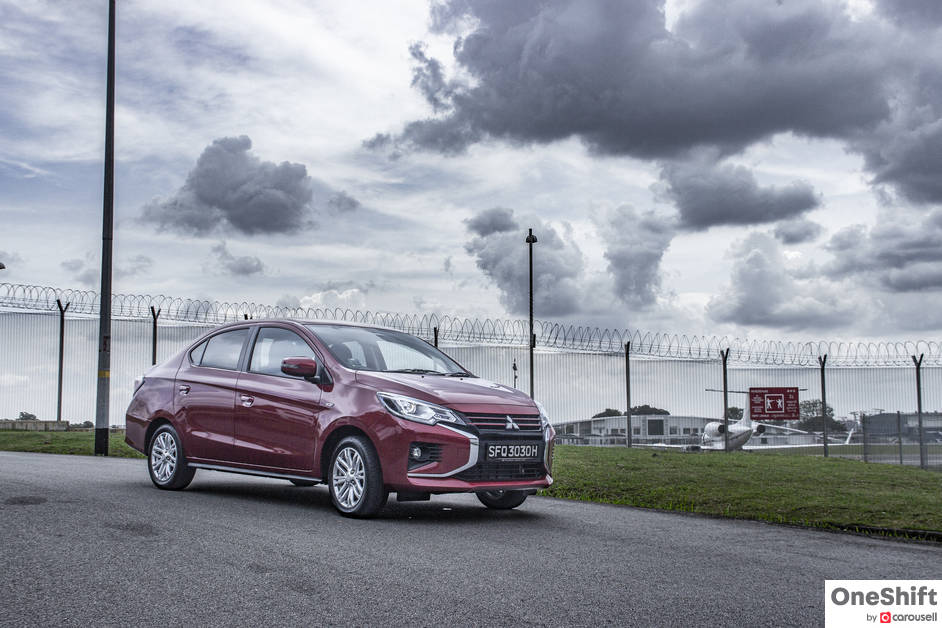 Lack of rally-inspiring performance aside, Mitsubishi claims that the Attrange's fuel sipping 1.2 litre and CVT pairing helps it to deliver 20.4km/l in combined cycle. We were not far off, attaining approximately 18.5km/l.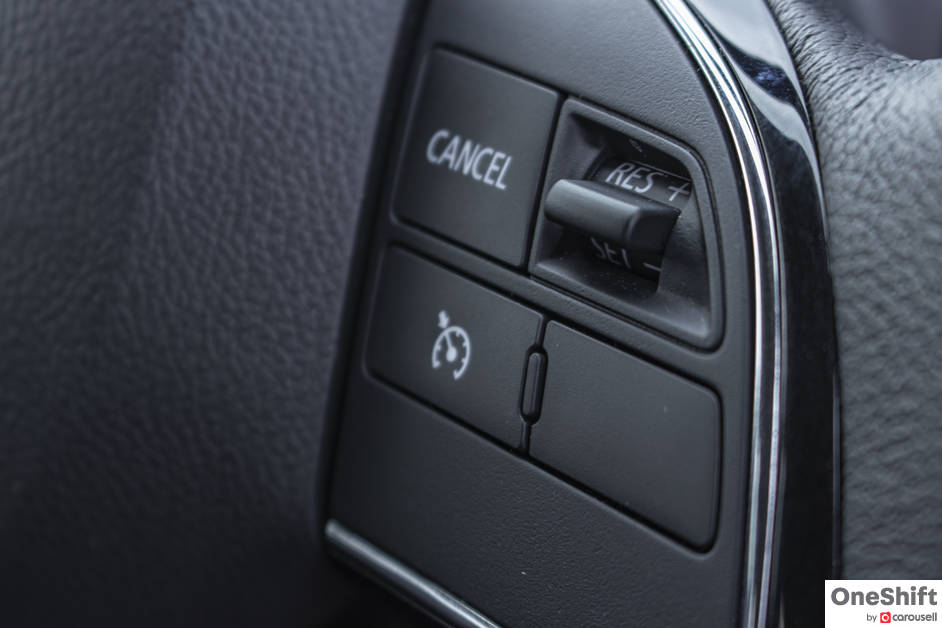 It really is a simple car, and we appreciate the little things that the Attrage has to offer. Electric adjustable mirrors for instance which fold when you lock your doors, push-button start, cruise control and even a reverse camera (though there are no guide markers). In helping to keep occupants safe, the Attrage is also equipped with six airbags.
Our Thoughts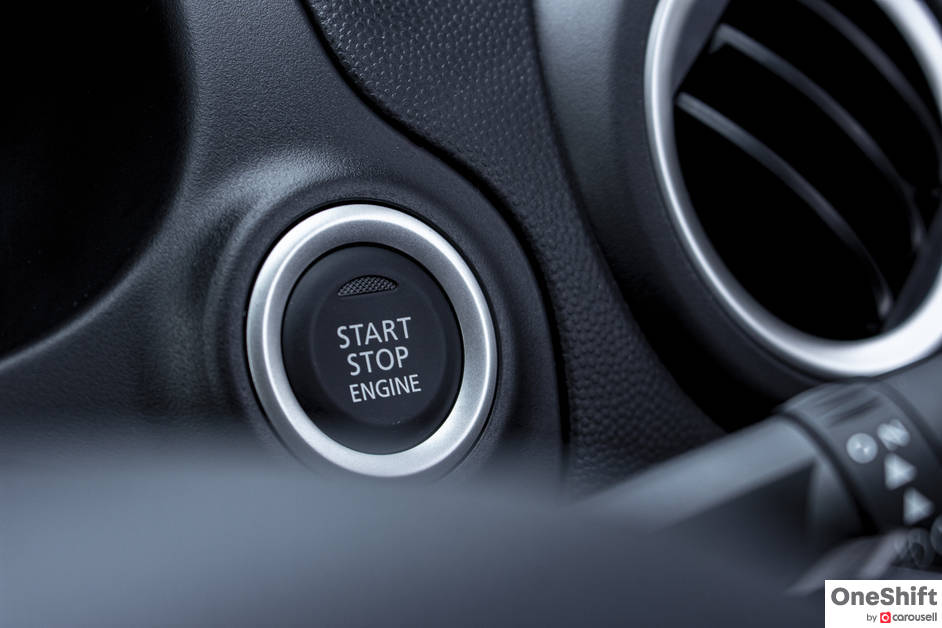 The Mitsubishi Attrage may not be every budget-conscious buyer's cup of tea. There is always the used car market with heaps of similarly-priced offerings, albeit with less time on their clock.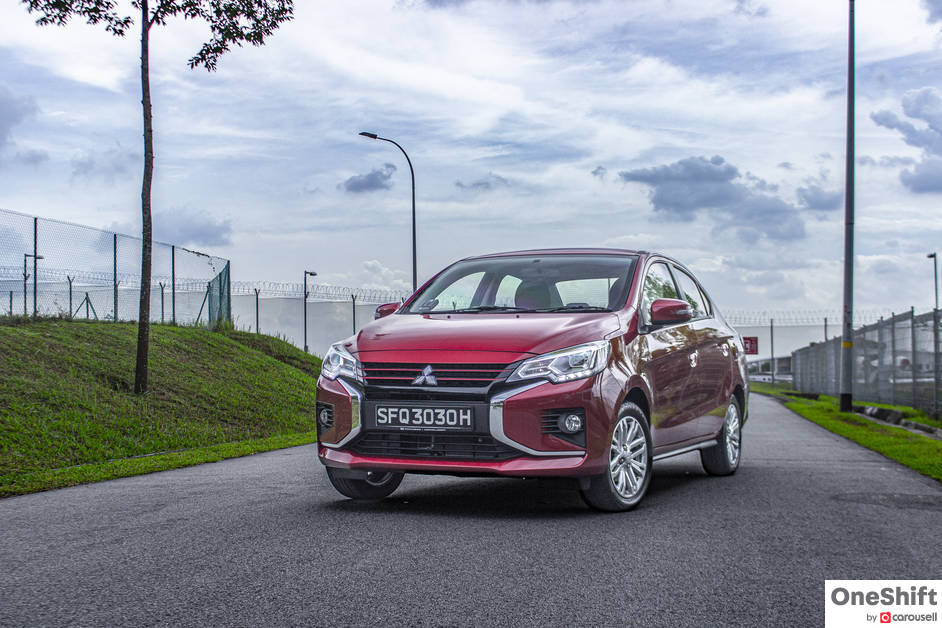 But if you are looking for something new, and if street cred is of less importance… or if you are a family guy, who might have prioritised your spending elsewhere (good for you), the Attrage might just check that budget-conscious box of yours.
In Summary
We Like
Clever packaging. Additional features makes this an even better bargain than before. Comfortable ride. Good fuel economy, if you do not work the engine. Large Boot. Narrow turn circle.
We Don't
Engine and transmission are not very refined. Engine noise intrudes into the cabin plenty during overtaking maneuvers.
Verdict
The Attrage, although a basic car, does have some of the frills you may come to expect in more expensive offerings.
[Source article: oneshift.com/car-reviews/12259/mitsubishi-attrage-1.2-style]