If you're on the lookout for good deals and bargains, you'll be surprised to know that Singapore has a few hidden gems — wholesale centres where you can enjoy big bargains. While these places may be a little out of the way, don't let a good deal pass you by. Also, it's just perfect that you have the Mitsubishi Attrage as you go on this big bargain hunting spree. A single full tank on the Mitsubishi Attrage takes you north to south, east to west – 10 times over. That comes to an amazing 20.4km/ℓ fuel efficiency, complemented by a generous 450ℓ boot that will take in heaps and heaps of bargains.
Please note that prices quoted here are correct at time of writing and may change. Also, before you start your bargain spree, do check if the venues have implemented any restrictions because of the COVID-19 pandemic. Once you get the all clear, get going in your reliable Mitsubishi Attrage.
1. Warehouse Club at Joo Koon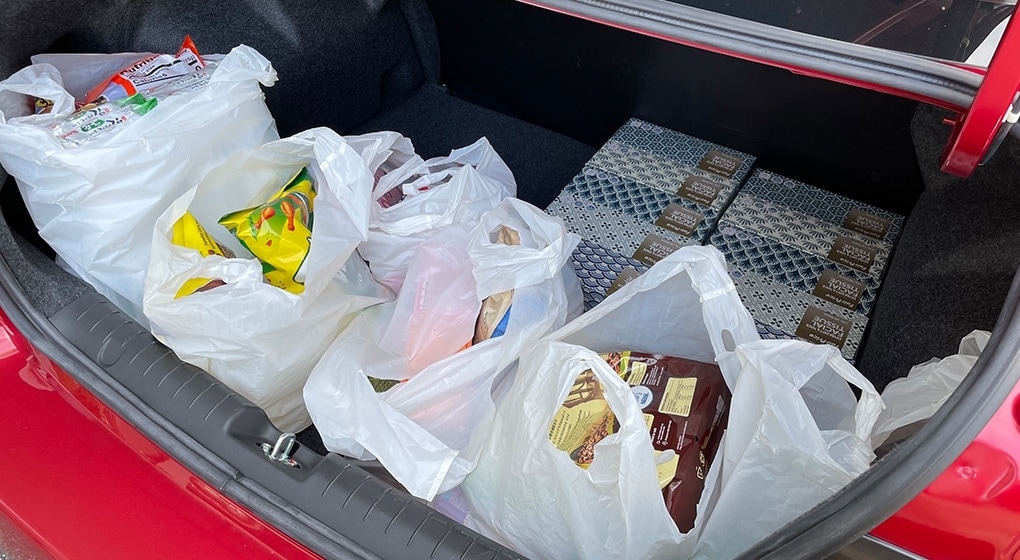 The NTUC Warehouse Club at Joo Koon is well-known for being a premier wholesale marketplace. Drive down there and look at the wide variety of products and the great prices. Parking costs $0.60 for the first two and the half hours, so there's time to shop around and have a good meal at the restaurants near it.
There are simply too many things to look out for at the Warehouse Club. It looks like your typical hypermarket, except that you can purchase a variety of products such as books, toys, stationary and electrical appliances in bulk.
Upon walking in, there is a central row with the latest promotions. There are diapers going for much cheaper than neighbourhood supermarkets. Don't worry about buying too much. With the Attrage's boot space of 450ℓ, you are well taken care of.
Warehouse Club 1 Joo Koon Circle, #03-00 FairPrice Hub, Singapore 629117
2. Decathlon Joo Koon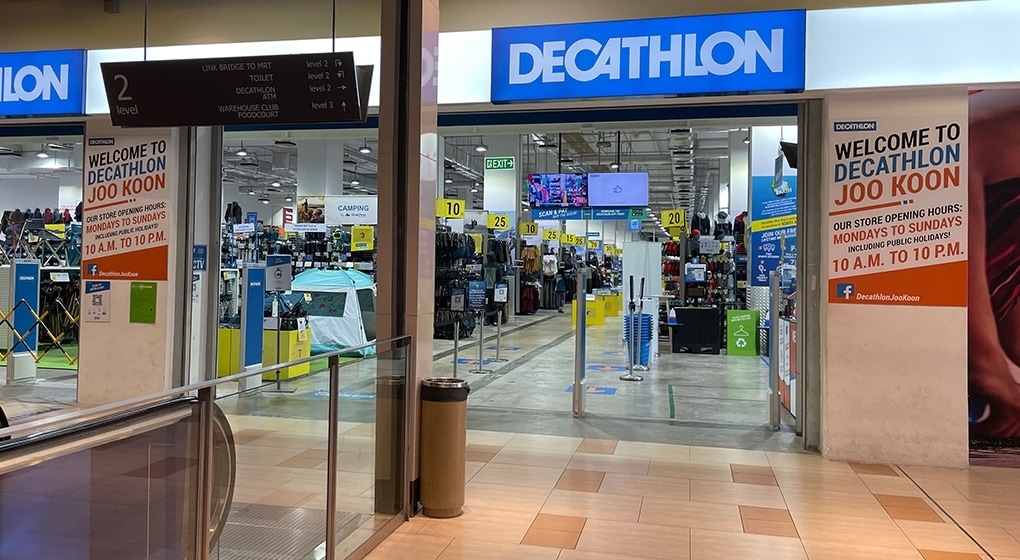 When you are at FairPrice Hub, take the opportunity to drop in at Decathlon and pick up some exercise equipment. There are weights for dad. Exercise bands for mum. Get yoga mats, foldable bicycles to cycle in the park, and more. Prices are very affordable.
Decathlon at Joo Koon is one of its biggest stores with more than 5,000 sporting goods, so it's a true one-stop source for your exercising needs. If you are stumped, seek the assistance of a Decathlon Sport Leader, who can advise you on ways of keeping the whole family fit.
Do remember to bring your own eco-friendly shopping bags as Decathlon charges for plastic bags. Then, drive off with all your new purchases securely stored in the large boot of your Mitsubishi Attrage.
Decathlon Joo Koon 1 Joo Koon Circle, #02-21 FairPrice Hub, Singapore 629117
3. Mustafa Centre in Little India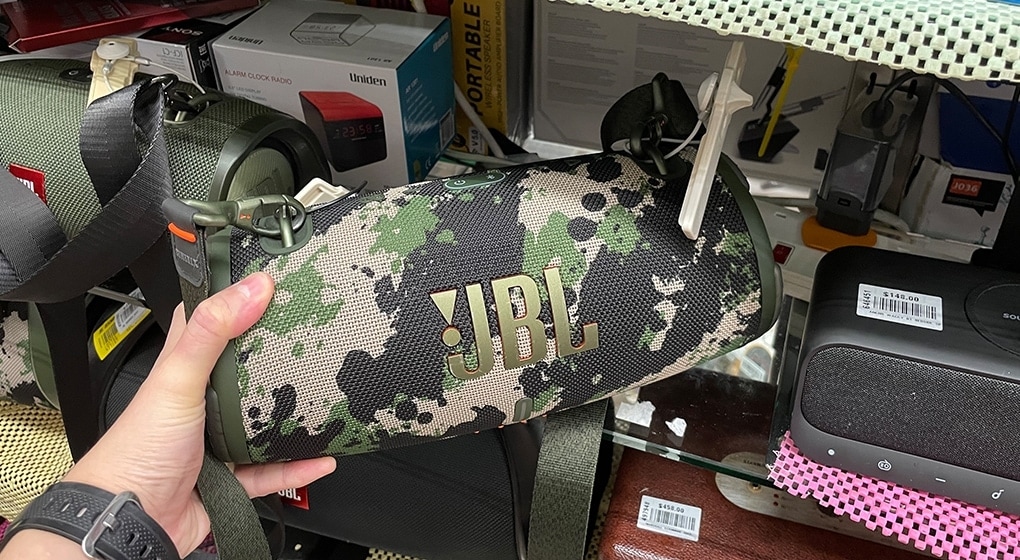 Here's a 24/7 bargain heaven that needs no introduction. The Mustafa Centre is famous for great deals for practically everything as it has a supermarket, a department store, a money exchange outlet, and even a budget hotel.
Located along Serangoon Road near the Farrer Park MRT station, it is well-known for selling electronic items at heavily discounted prices. So much so, some local electronics retailers would buy their stocks here and sell these at a healthy profit to non-savvy customers. Some value buys here include the wireless JBL boom box in the picture above, which will be a great addition to have while working out at home.
What's more, parking at Mustafa Centre is free for the first hour and $1 for every subsequent 30 minutes. There is also parking along the streets at $0.60 for every 30 minutes from 8.30am to 10pm, which should give you plenty of time to shop and enjoy a good meal. Parallel parking along these streets will be a breeze with the Mitsubishi Attrage's small turning radius of 4.8m and reverse camera.
Mustafa Centre 145 Syed Alwi Road, Singapore 207704
4. Allswell Live Seafood Market in Geylang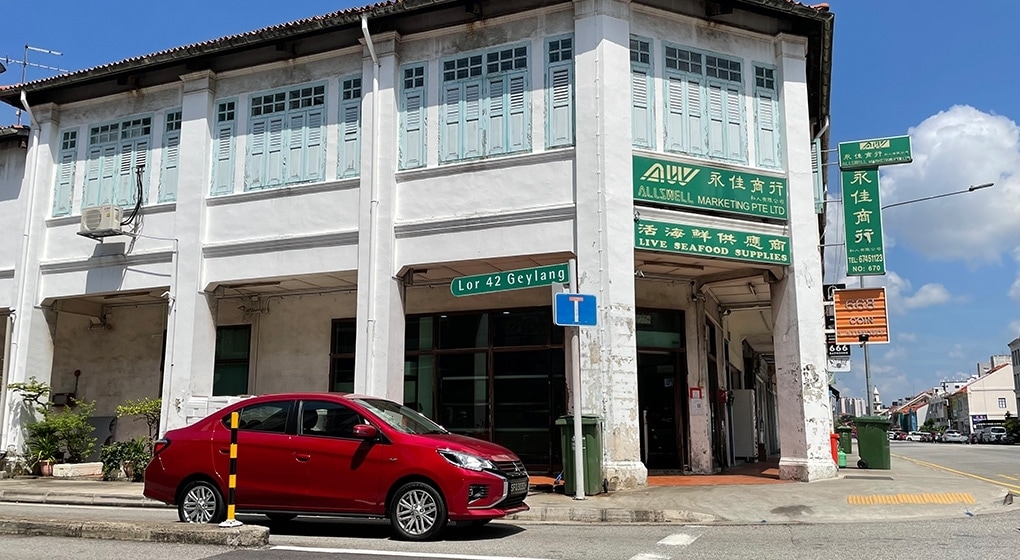 Allswell is an importer, wholesaler and retailer of premium live, fresh and frozen seafood. Located in Geylang it offers wholesale prices as it imports directly from the source and passes on the savings to customers. But there's more than just excellent value. It has state-of-the-art storage facilities that keep its live items fresh and healthy. On average, its stock turnover is usually within one to four days, so customers are assured of fresh seafood. There are also regular instore promotions to take advantage of.
Back in 1986, it started off by suppling live mud crabs and then rearing them in its own kelong. As its fame grew, it brought in fish, prawn and other tropical live seafood. Now there are even live giant king crabs from the Atlantic Ocean, huge lobsters from Australia and Canada, Bamboo Clams and more. Don't worry about your giant purchases as there is ample room in your Mitsubishi Attrage for at least three 40ℓ cooler boxes with enough space for your other purchases. You can easily parallel park along the streets near Allswell, thanks to the Mitsubishi Attrage's extremely small turning radius and reverse camera. Street parking is at $0.60 for 30 minutes from 8.30am to 5pm. It's free after 5pm and on Sundays and public holidays.
Allswell Live Seafood Market 670 Geylang Road, Singapore 389597
5. Thomson Road Florists and Nurseries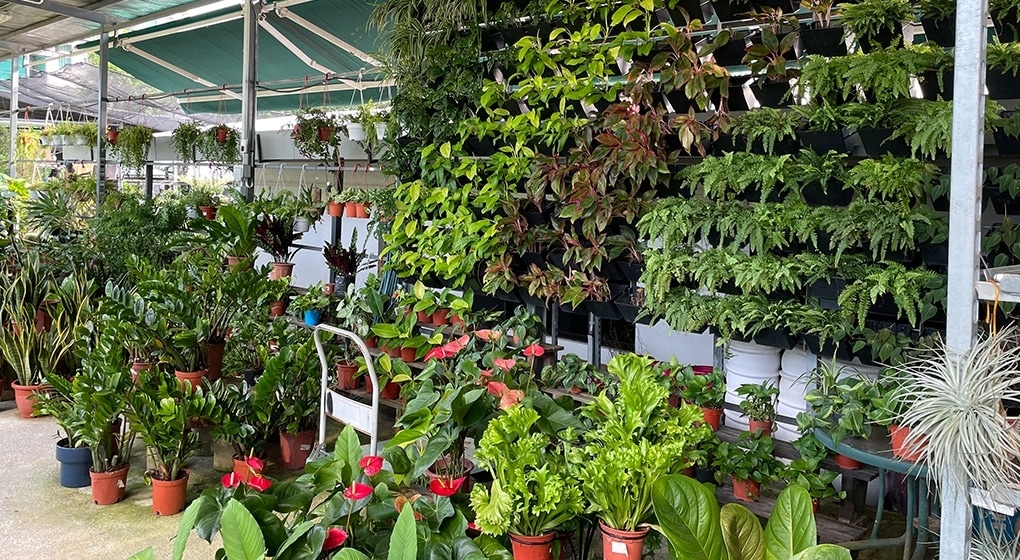 All of us are spending a lot of time in our houses because of the pandemic and it makes perfect sense to brighten up our homes. So come on down with your Mitsubishi Attrage to the line-up of florists and nurseries collectively known as the "Thomson Road Florists and Nurseries" or "Far East Flora stretch". Parking near the nurseries is also a breeze as some of them have their own car parks which are free.
Being wholesalers and distributors, they offer value for money with their lower-than-retail prices. Check out the different styles of turning your balcony into a miniature classical Chinese or Japanese garden or adorning it with hanging air plants. Or inject lush greenery and a myriad of colours into rooms with the wide variety of indoor plants and fresh flowers. Do line your boot with a plastic sheet so that it stays clean when you load up with potted plants and packets of soil.
If sand and soil isn't your thing, you can consider hydroculture. You are already turning heads with the stylish Mitsubishi Attrage. Now, impress them with your home.
Thomson Road Florists and Nurseries Thomson Road, near Singapore 298140