Keen to take your car photography up a notch? We speak to expert car photographer Tan Meng Choon for some car photography tips and tricks. He also takes the Mitsubishi Attrage out for a day and shows us how it's done.
"Car photography for me is very similar to product photography — just on a much larger scale," said Meng Choon, who began his photography career in 1996. He explained that photography in general requires you to observe the forms, lines, and shape of the subject and find ways to accentuate them.

According to him, the challenges of car photography make it so rewarding. "Sometimes you get a car that may look plain at first glance. But even the simplest product has its own characteristics and uniqueness — it's my duty as the photographer to find that and capture it."

His day with the Attrage was a walk in the park as he shared tips on car photography while driving around the island. "The Attrage is pretty spacious for a compact sedan. The driver seat is height adjustable with enough support which made it comfortable for a longer ride. The rear seat can be folded down to accommodate longer equipment like heavy-duty light stands and tripods with ease. I also think its 1.2 litre engine is a perk especially for city driving, and not to mention it has very good fuel economy too."

Ready to try your hand at car photography? Here are some of Meng Choon's top tips for beginners.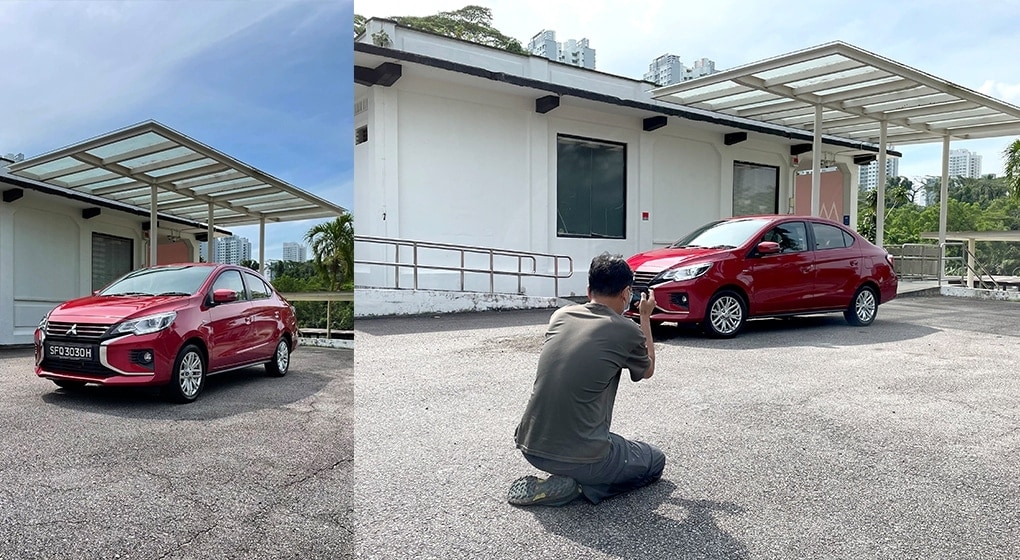 An overcast day can still produce natural looking light.
#1 Find the light
The main difference between shooting outdoors and in a studio is you don't have control over the lighting conditions. Meng Choon advises using direct natural light and even the reflection of light from the sky to add form, shape and depth to your picture. "Direct sunlight can bring out the primary colour of your car, and if you have dark or metallic shades, use a combination of direct and reflective light. Don't be discouraged if it's an overcast day — the lighting conditions can imitate a softbox effect!"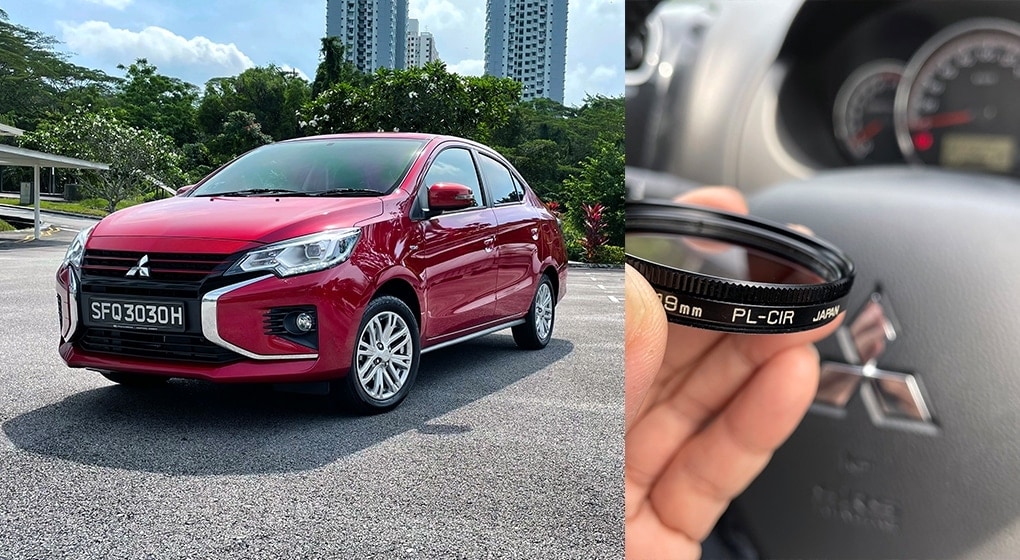 A polarising filter can help you achieve a balanced exposure on extremely bright days.
#2 Try using a polarised filter
On the other hand, if you're shooting under extremely bright conditions, your picture might end up having a sky that's overexposed, even if your car is taken in the correct exposure. This will make the picture lose details such as the clouds or even the colour of the sky (everything will just look white). To work around this, Meng Choon normally uses a neutral polarising filter to balance out the exposure. "For smartphones, you can use the HDR function in your camera to expose the mid tones of your image to balance out the exposure." For a more advanced tip, he advises against blowing out the highlights.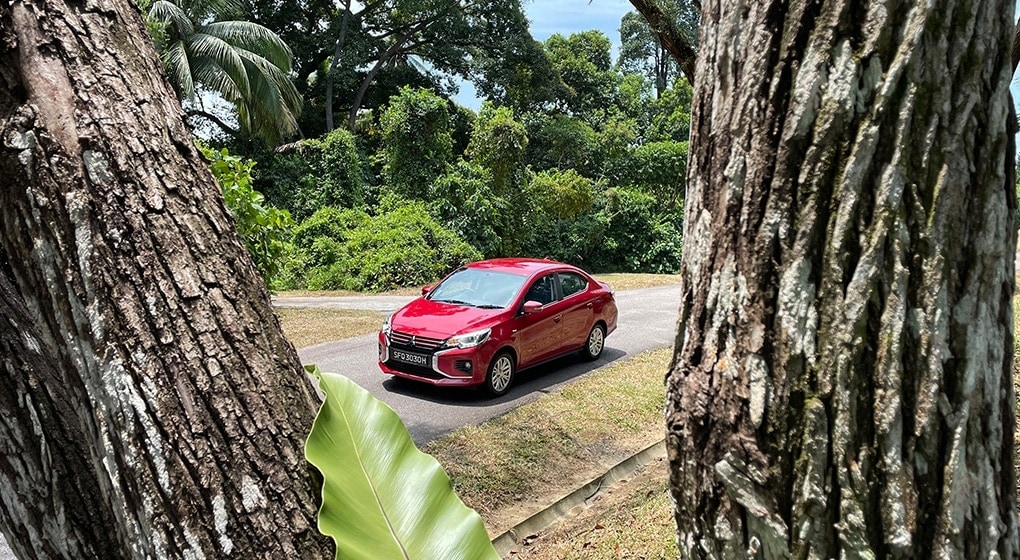 Create depth by incorporating foreground elements in your picture.
#3 Experiment with angles
The angle can depend on your car design and what you want to capture and highlight in the picture. What you see with your eyes may be different from what the camera 'sees', so the best way to scout for angles is through your camera. "Use your smartphone camera to look for appropriate angles and background composition. Go beyond just eye level angle — go higher around chest height or go lower like ankle height." While some angles may be flattering for certain car models, some may not, so the best way to discover your car's best angle is to explore and snap more photos. You may even use foreground elements to add depth to your picture.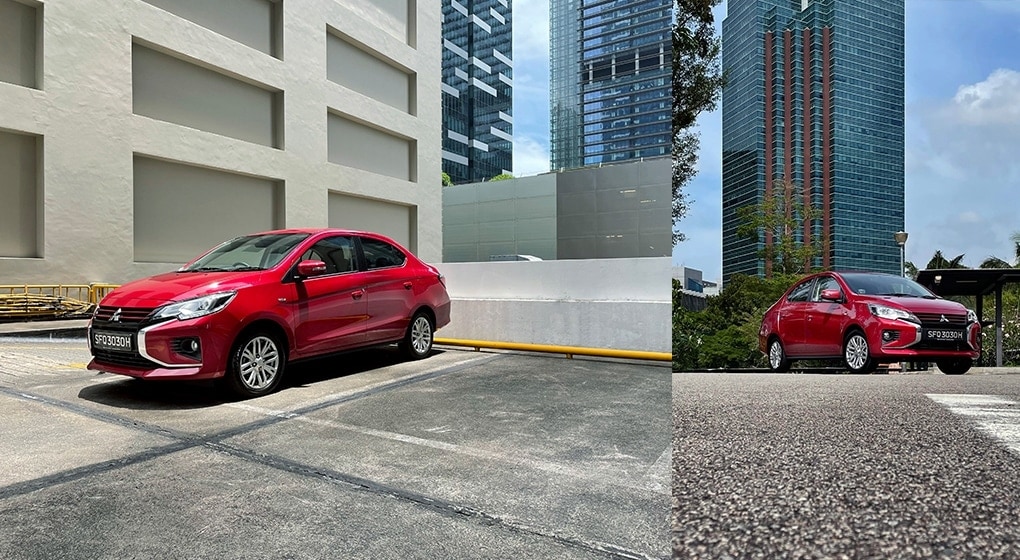 Most smartphone cameras have wide angle 28mm lens which allow you to capture more of the scene.
#4 Understand different focal lengths
Knowing your camera's focal length will give you an idea of your camera's field-of-view and the magnification. Simply put, the longer the focal length, the less of the scene you'll see and the more magnified your subject will appear. "I personally prefer to shoot at a focal length of 35 to 45mm as it gives you just the right amount of context — you get the right balance of subject and scene composition without being too wide in perspective." A typical smartphone camera has a focal length of 28mm. Meng Choon also explained that a 24 to 28mm focal length will exaggerate the perspective a bit more, and placing the subject closer to the lens will create a wide-angle effect. On that note, he also advises keeping your lens clean and free from smudges and dirt.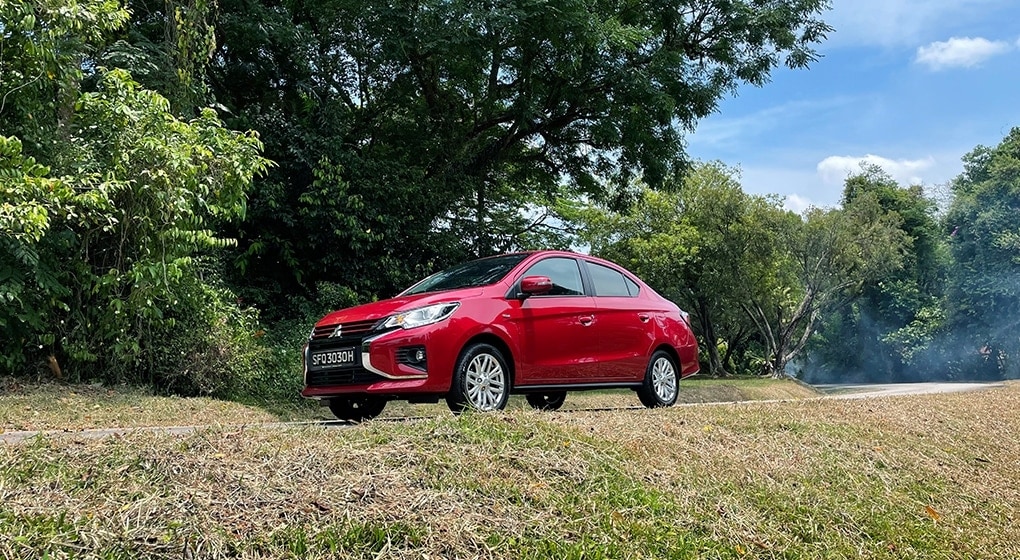 Create your own look and feel with some photo editing apps.
#5 Explore editing apps to enhance your images
One of the great things about smartphone photography is the convenience of photo editing apps. If you already have an idea of a certain look and feel that you want to have in your photos, it'll be quite easy to edit them by tweaking certain elements and using pre-set filters and effects. Meng Choon suggests keeping it simple so as not to stray too far away from the main focus of your photo which is your car.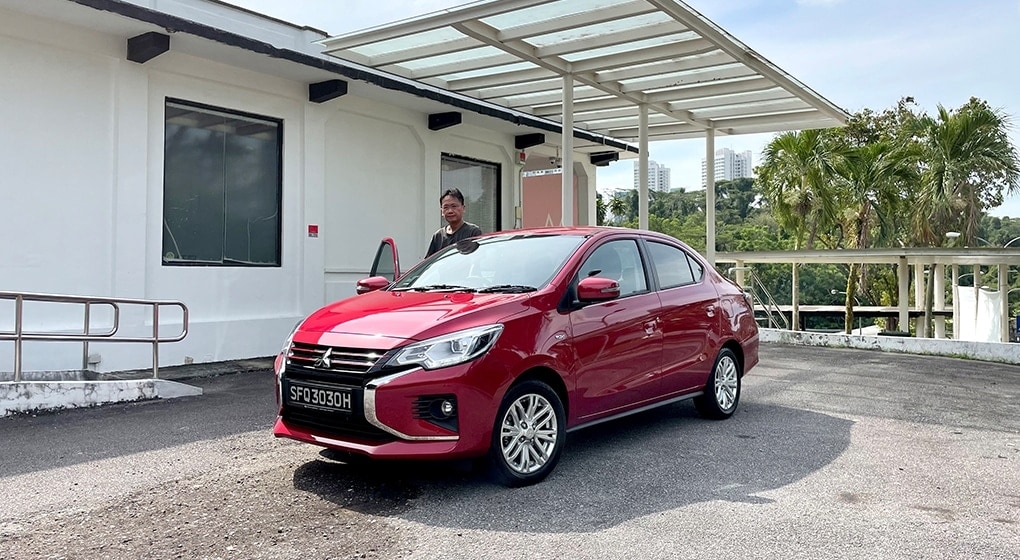 Meng Choon's parting tip: Remember that your car is a 3D subject — it has numerous curves, angles and lines that can bring out or emphasise its design. Find a design characteristic that you like about your car and focus on that. "It can be very rewarding when you are able to capture your car's character in a photo. And most of all, don't forget to have fun!"