As an outdoorsy couple, Keimus Choy and Ivy Tan have always been curious about glamping in Singapore. One fine weekend, they had the chance to take the Mitsubishi Eclipse Cross out to East Coast Park to try out the "luxe" version of good ol' camping. Read on to find out what their experience was like:
We booked our tent online via Glamping City, a glamping service provider, and within minutes, our booking was confirmed. All we needed to do after was get ready for our staycation by the sea! We packed light – after all, this was supposed to be "off the grid" and we had planned to do nothing except chill out.
Our tent was located at Campsite G, near East Coast Carpark F3. We thought the location was great as it was away from the more populated and busy areas of East Coast Park (in fact, it's a 30-minute walk to East Coast Lagoon Food Village). It began to drizzle when we were on our way to East Coast Park, and the Mitsubishi Eclipse Cross' rain sensor automatically activated the windshield wipers as we drove. The Head Up Display (HUD) also came in handy as the rain started to get heavier; with this feature, Keimus was able to keep a watchful eye on our cruising speed with full view of the road ahead. The Eclipse Cross' high-resolution seven-inch monitor gave us easy access to the car's audio controls and Smartphone Link features. We connected Keimus' smartphone to it and we were able to access the map, make phone calls and put on our favourite playlist. Its intuitive design made it easy for us to control the screen via the voice recognition command, or by tapping and swiping the touchpad controller, all while keeping our eyes on the road. The roads en route were wet but the SUV's precise and responsive handling made it a superbly comfortable ride.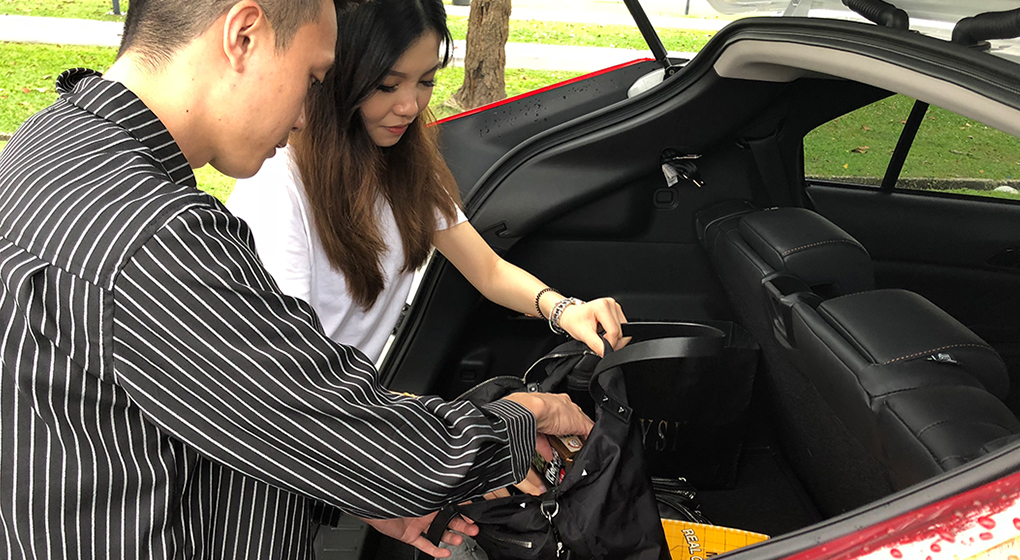 The rain stopped just as we pulled into the carpark and the cool wind was a welcome respite from the day's hot morning. We unloaded our bags from the Eclipse Cross' spacious booth and made our way to the campsite, where one of the Glamping City staff welcomed us and gave us a brief walkthrough of the facilities.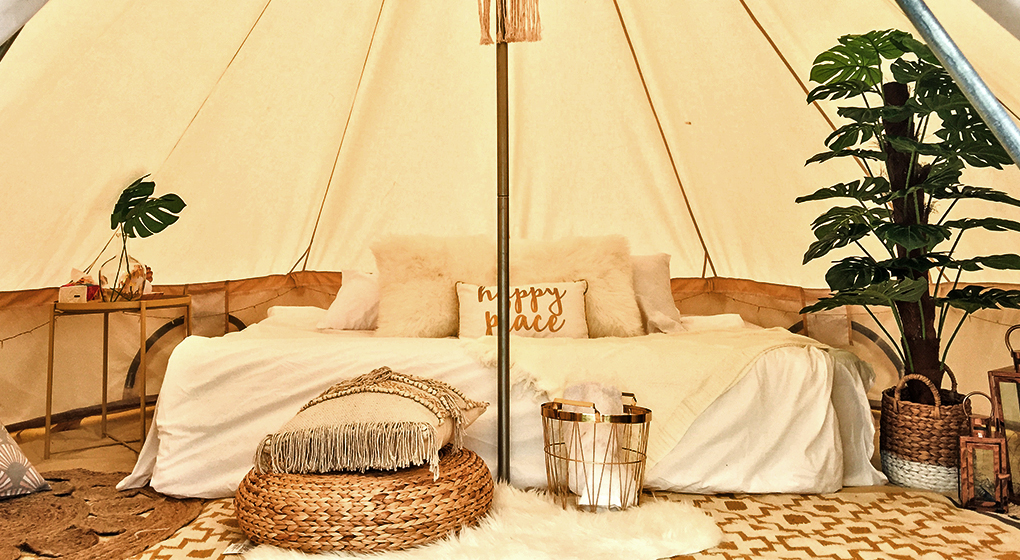 We opted for the Couple Suite, and it came in a comfortable size. The tent came fully equipped with a queen size bed, an indoor fan with extra batteries, fairy lights (perfect for Instagram!), a cooler box, and even a USB charging port. There was also a public toilet conveniently located just a few metres behind our tent.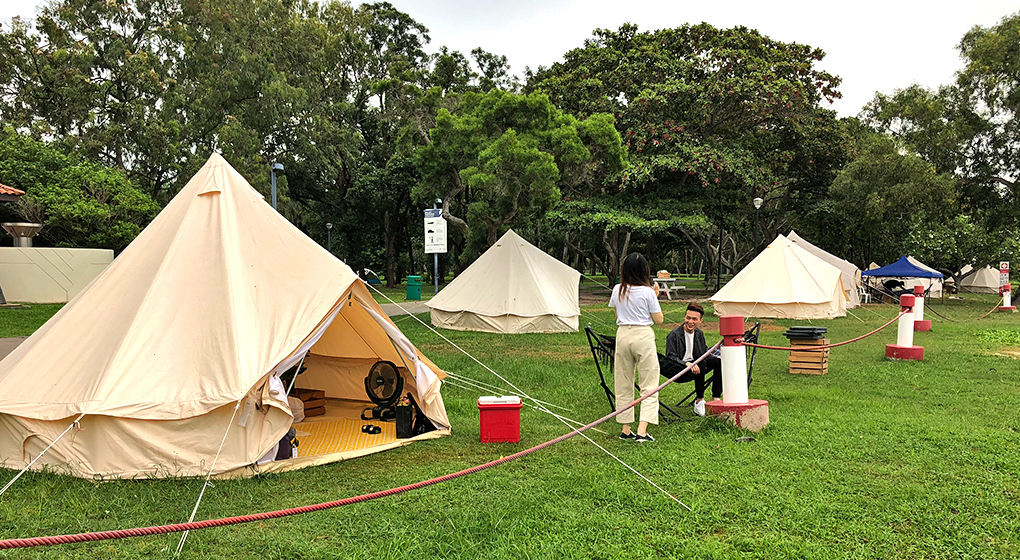 The post-rain weather was perfect and we opened up the tent's ventilation windows to let the cool breeze in. Having the luxury of a fan, a mattress with fresh sheets and fluffy pillows inside the tent certainly elevated the whole camping experience. Our tent also came with a hammock that was right outside. We spent a good amount of lazing in it, looking out at the sea.