Car rides with an infant don't have to be stressful. Here are eight car safety tips to ensure that you and your little one arrive at your destination comfortably and safely.
Things can get quite unpredictable when you're travelling with an infant. Make your car ride enjoyable and stress-free by planning ahead. Here are eight tips on how to make every trip as smooth as possible.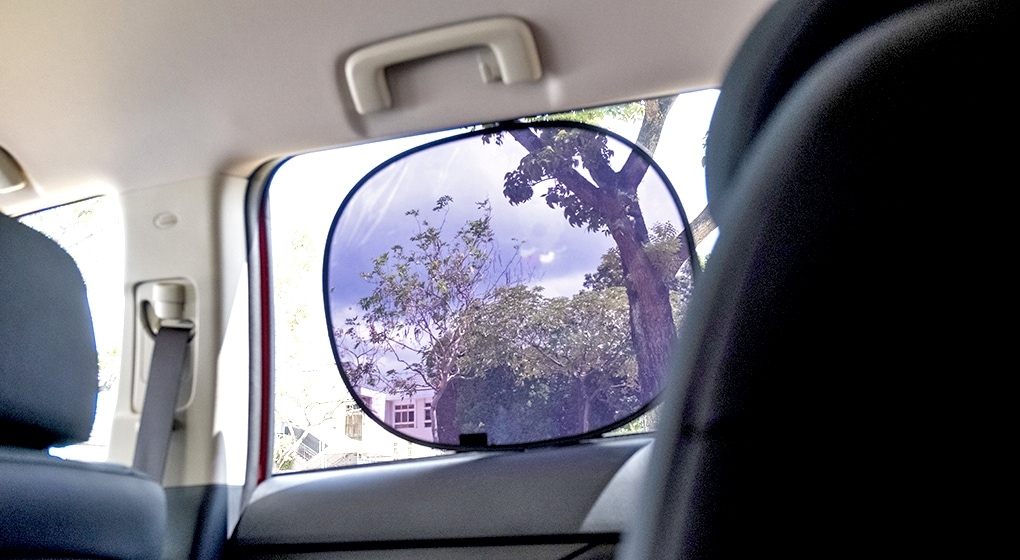 1. Invest in a good sunshade
Not only can a sunshade shield your baby's eyes from the glare, it can also help keep the temperature low and cool for them. When choosing a sunshade, stick to plain colours that your little one will most likely ignore — a colourful one might tempt your curious baby to pull and tug at it.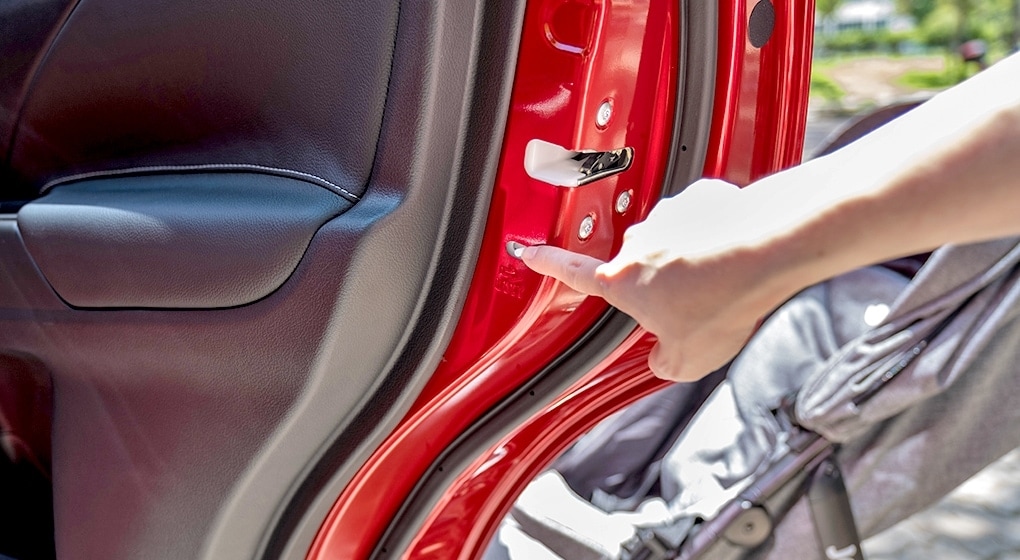 2. Enable child safety locks where possible
Child safety locks prevent rear passengers — in this case, kids — from opening the door using the inside door handles. When this safety feature is engaged, the door can only be opened from the outside. This is incredibly important when you have a baby with curious fingers! Just remember to enable it again when closing the door.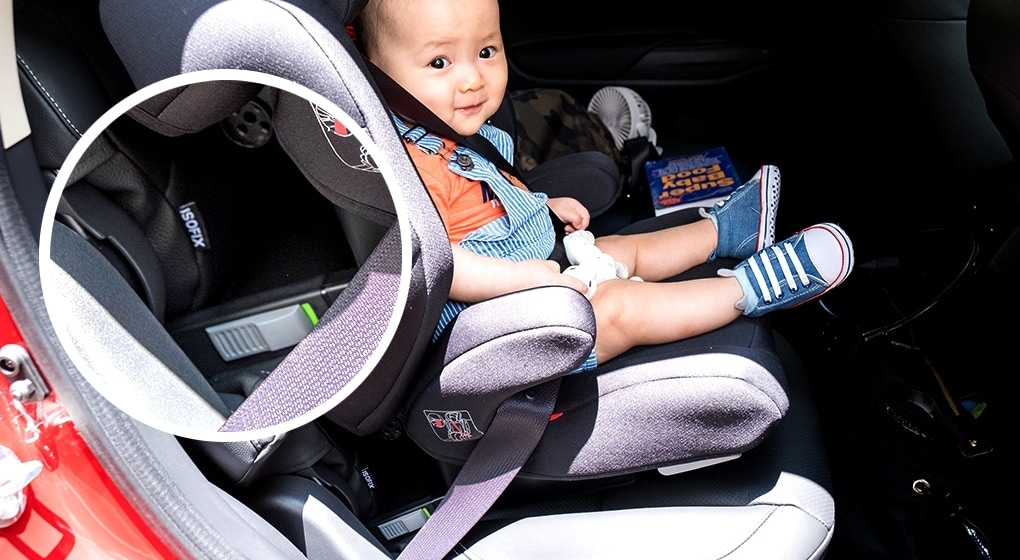 3. Utilise your car's ISOFIX feature
ISOFIX is an international standard system that lets you fit your child car seat directly into the vehicle seat without using a seat belt. Installing an ISOFIX car seat onto your car's ISOFIX anchor points is easier, faster and safer as you are less likely to install it incorrectly. Installing your child car seat correctly is crucial because even the most premium car seat will not give your child full protection in an accident if it isn't installed properly. The Outlander's ISOFIX feature ensures that even new parents won't have a hard time installing the car seat, so you can focus on what matters most — making every ride safe and fuss-free for both you and the baby!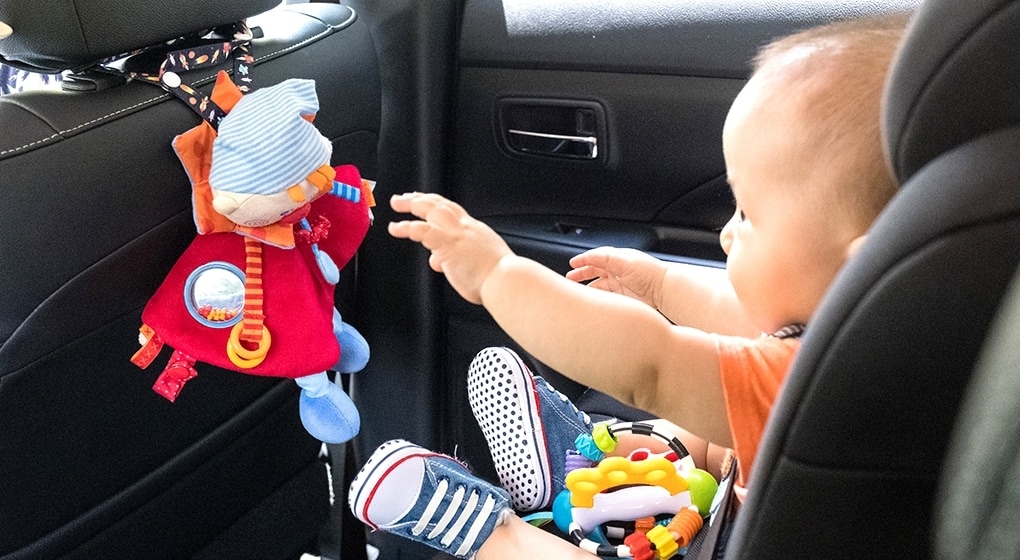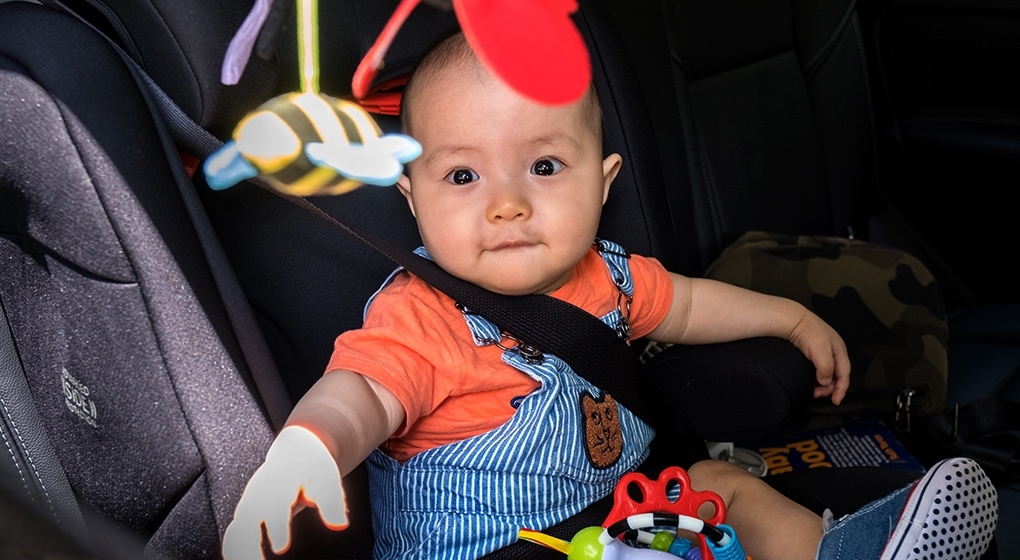 4. Keep your baby occupied with toys
Little ones tend to get fussy when their attention starts to wane. If you have a particularly vocal baby, they might resort to screaming and/or crying which can cause distraction (and frustration) to the person behind the wheel. Toys can come in handy when you find that even your baby's favourite nursery rhyme playlist is not cutting it. Try hanging a toy behind the driver seat just in front of them or on the hook on the rear door handle. The Outlander's roomy interior also makes sure that every ride is comfortable for your passengers and your little one because there's space for everyone and everything — including your baby's endless assortment of toys and supplies.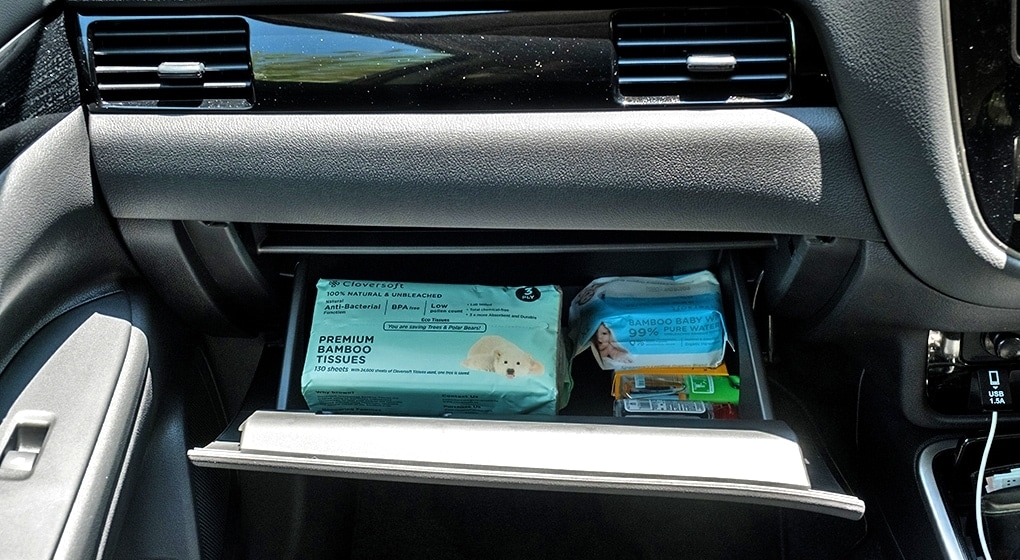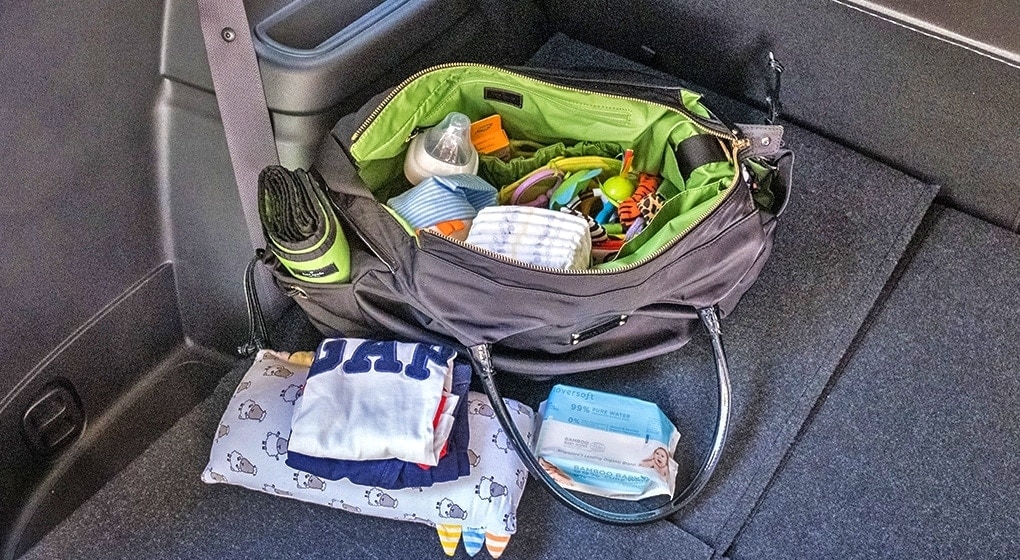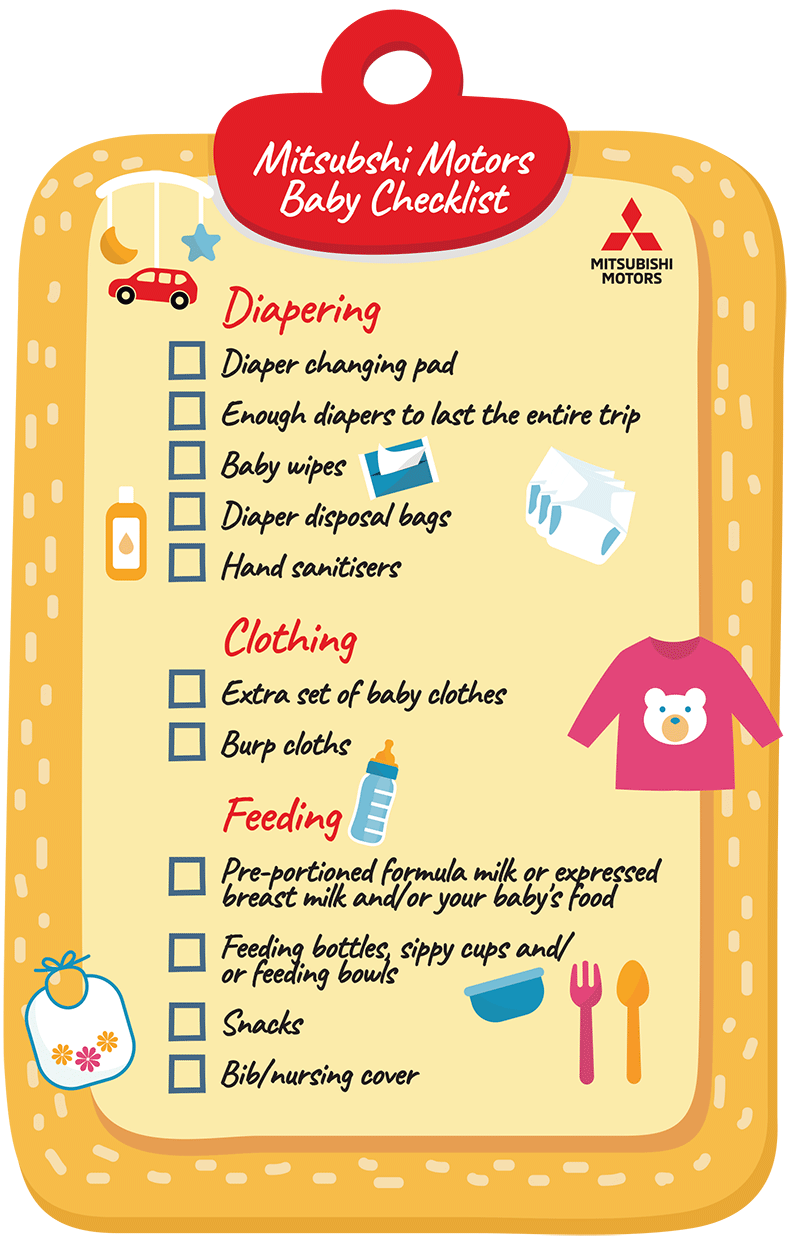 5. Keep essential supplies within reach
When travelling with an infant, you should be prepared for things like spills, spit-ups, diaper accidents, and even car sickness. Place most used items such as tissues, wipes and sanitisers within arm's reach like in the glove compartment or in the seat pockets. Make sure your baby bag is well-equipped, too. Pack your baby bag ahead of your trip to avoid the last minute scramble. Download this packing list and keep handy by printing it out or saving it in your phone!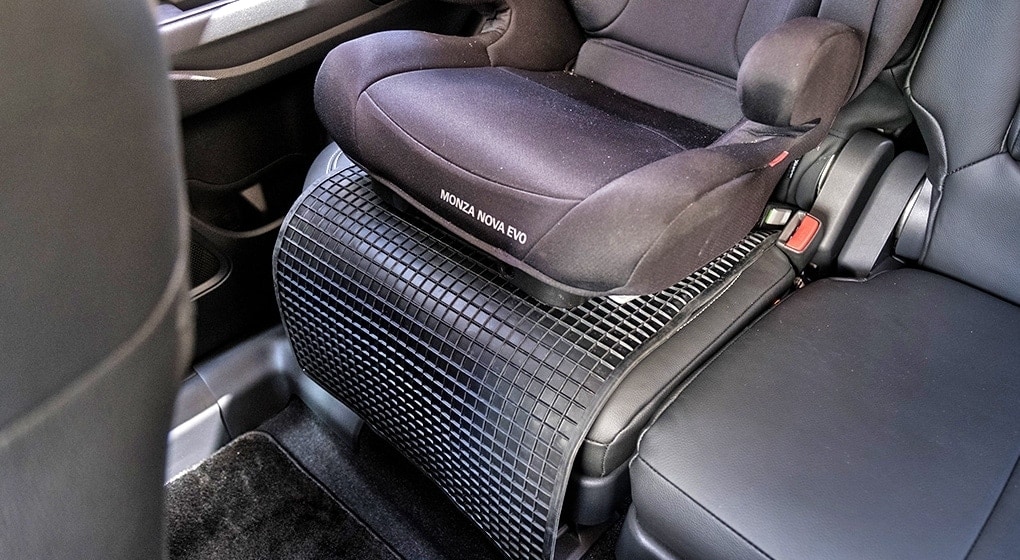 6. Protect your car seat with a seat protector
If you're worried about the child car seat damaging your car's interior, you can always get a seat protector to help keep the seat clean and in good condition. It can also help make cleaning up sippy cup spills or baby snack food crumbs easier.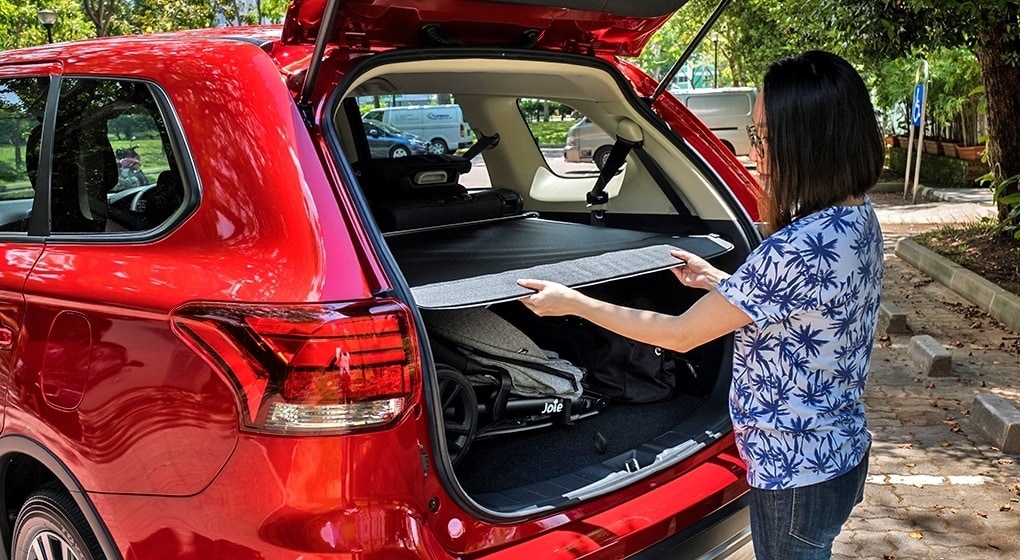 7. Keep your belongings secured and strapped down
Gone are the days of travelling light when you have a baby in tow. Going on a picnic? Not only will your boot be filled with picnic supplies, it will also include the baby bag, stroller and the entire family's bags. Keep your belongings from moving around — and your sandwiches intact - during the drive by using the roll-up tonneau cover.
Bonus tip: a car boot organiser does wonders for storing small, loose items and helps to keep your boot neat. And with the Outlander's spacious boot space, quick grocery runs and with the baby in tow are less of a hassle because the boot can easily store a full-sized stroller and all your shopping bags.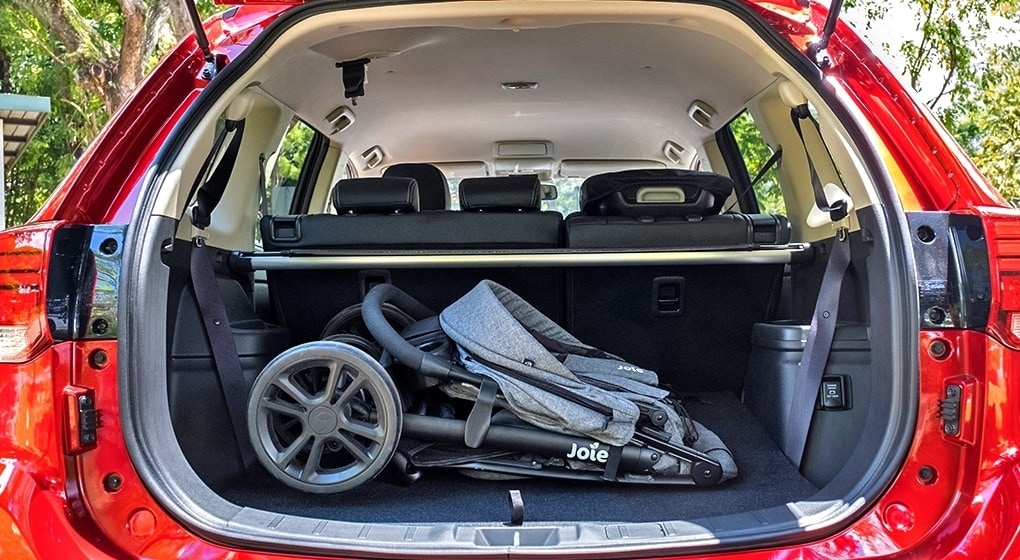 8. Maintain a clean and clutter-free boot
Keep your car germ-free by cleaning your interior regularly, especially if your baby snacks in the car. Babies can be messy so you'll never know where crumbs land and where germs lurk. You should also try to keep your boot clutter-free — not only will it leave you with more space, it will help you in the long run when you have to dig through your boot looking for that lost piece of apple slice.