[This article was first published on sgcarmart.com]
Newfound styling, increased space, and cabin upgrades make the facelifted Mitsubishi Eclipse Cross a sensible coupe SUV for the family.
The Mitsubishi Eclipse Cross arrives in Singapore at an unfavourable time.
Not only are COE prices currently high, making the value proposition for affordable cars like the Eclipse Cross less attractive, but it is also arriving here under the shadow of two more expensive coupe SUVs: The Renault Arkana and the BMW X4.

So, does the Mitsubishi Eclipse Cross have what it takes to shine through?

Star-striking design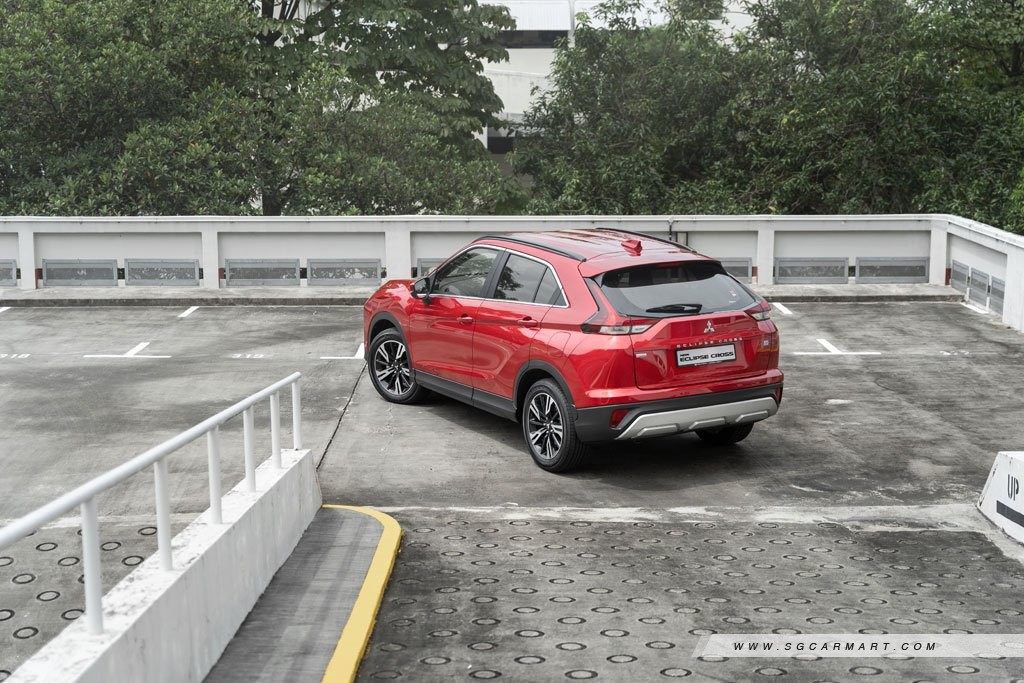 Gone is the split rear hatch of the previous Eclipse, the one on this facelifted model is said to be inspired by Mitsubishis of old
Competing in the latest trending bodystyle requires gorgeous sheet metal to appeal to the trend-conscious, and the Mitsubishi Eclipse Cross does not disappoint.
To sum, there's a new grille up front, now with its horizontal elements finished in matt plastic as opposed to chrome. This new grille is supported at either side by new head lights, which now have a slimmer shape.
And at the back, the split tailgate is now gone, and in its place is a new hatch, with a hexagonal design said to be inspired by Mitsubishi's former models.
The changes certainly make the Eclipse Cross a more pleasing thing to look at. It's sleeker, and less in your face than its predecessor, which is a good thing to this writer's eyes.
Spacious cabin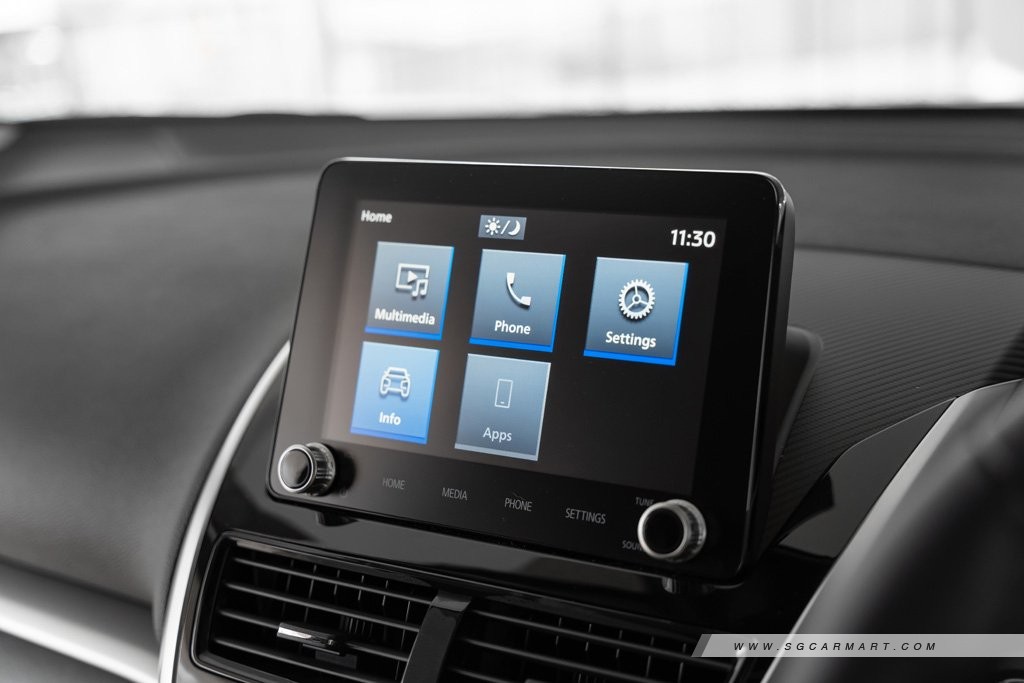 8.0-inch infotainment is far less messy compared to the former Kenwood system
In the cabin, there's a new 8.0-inch infotainment touchscreen up on the dashboard that sports a whole new display layout. And further back, a 140mm increase in vehicle length has contributed to an 18% increase in boot space, which now stands at 405 litres.
The changes here are, unfortunately, less dramatic than those found on the outside but that's really no mean thing for the cabin of the Mitsubishi Eclipse Cross is still a spacious and comfortable place to be in. All the buttons and switches are exactly where you'd expect them to be, and there's a reasonable quality to their damping when used.
Better yet is the fact that there's a high seating position to be had, so getting in and out of the Mitsubishi Eclipse Cross is a real breeze. Theatre-like seating, with the rear seats mounted higher than those in front, also ensures visibility out of the vehicle for all passengers is excellent, and that installing child seats here should be easy.
Lightspeed drivetrain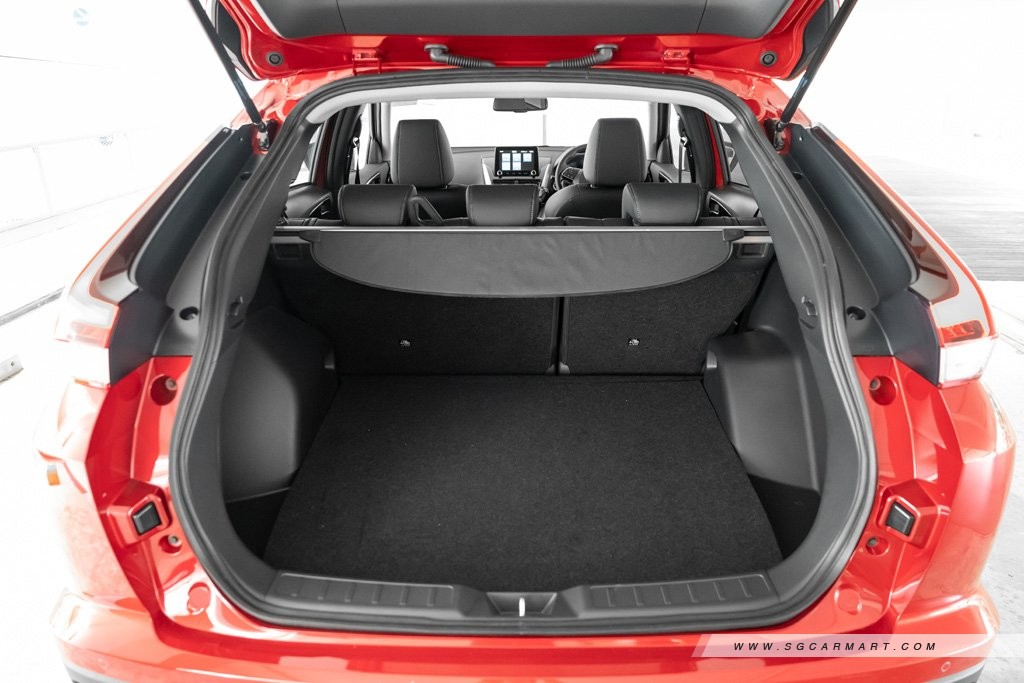 Boot space for thefacelifted model has swelled to 405 litres thanks to an increased vehicle total length
And you will want to make sure all children are properly strapped in.
The 1.5-litre turbocharged unit makes the Mitsubishi Eclipse Cross quite the perky thing to drive. With 161bhp and a healthy 250Nm of torque, the Eclipse never feels lethargic, whether it be in dense traffic or at speed on the open highway.
And it also is a rather refined thing, delivering acceleration without any undue vibrations and with minimal coarse vocals.
The continuously variable transmission with which it is mated to is likewise equally commendable. Quick to let the engine revs die down the moment you lift off the throttle, it does a decent job at mimicking a torque converter automatic, and keeps that dreaded engine drone well at bay when the drivetrain isn't being pushed.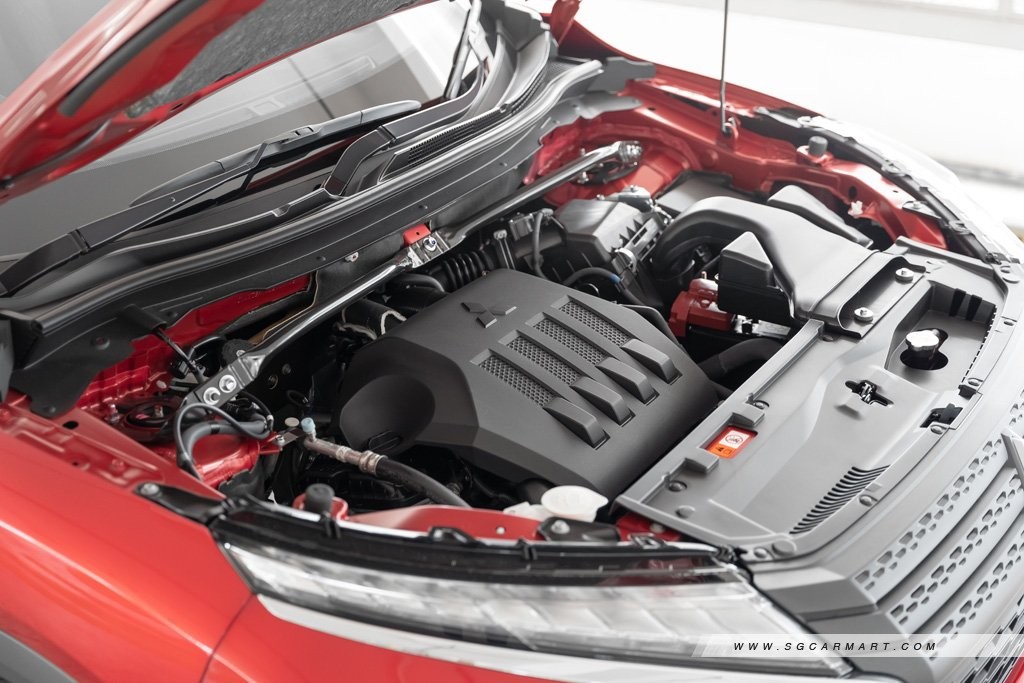 1.5-litre turbocharged unit makes the Eclipse Cross feel lightfooted and is fairly refined as well
Having said that, the start/stop system could use a bit of work. It sure doesn't shy away from letting shocks travel through the car whenever the engine is kicked back into life. The tech does, however, aid the car in reaching an overall impressive tested fuel economy of 12.8km/L.
Ride quality in the Mitsubishi Eclipse Cross is also decent. It is a comfort-biased setup that allows the car to roll over bumps but can feel somewhat fidgety over poor surfaces.
One for the coupe SUV segment
With its sharpened exterior and generous space, alongside an impressive drivetrain, the Mitsubishi Eclipse Cross is not just an affordable competitor for the SUV coupe segment, its appeal should shine through like a red moon.
[Source article: sgcarmart.com/news/review.php?AID=1869]