Live big with these practical tips for car safety, fuel efficiency and everything in between.
A penny saved is a penny earned. Inspired by the enhanced Mitsubishi Attrage that gives you outstanding fuel efficiency so you can go further with less, we've compiled our top picks of the best car tips to help you drive easier, safer, longer, and more economically. Just like how the Attrage gives you more for less, these tips will help you stretch your dollar, maiximise your car's longevity and create larger-than-life experiences with each drive. Whether you're a first-time car owner or a veteran on the road you deserve to live big and dream big!
Safety and emergencies
Have jump starter cables ready in case of a dead battery
Flat car batteries can be caused by a number of things like leaving lights and air conditioning on when the car isn't running, lack of battery maintenance or not starting the car for extended periods. A few of us probably had dead batteries by the time the Circuit Breaker was over! You don't have to replace your car battery if it isn't completely dead, all you need are jump starter cables and a friend's car, so keep those cables handy by having one in your boot.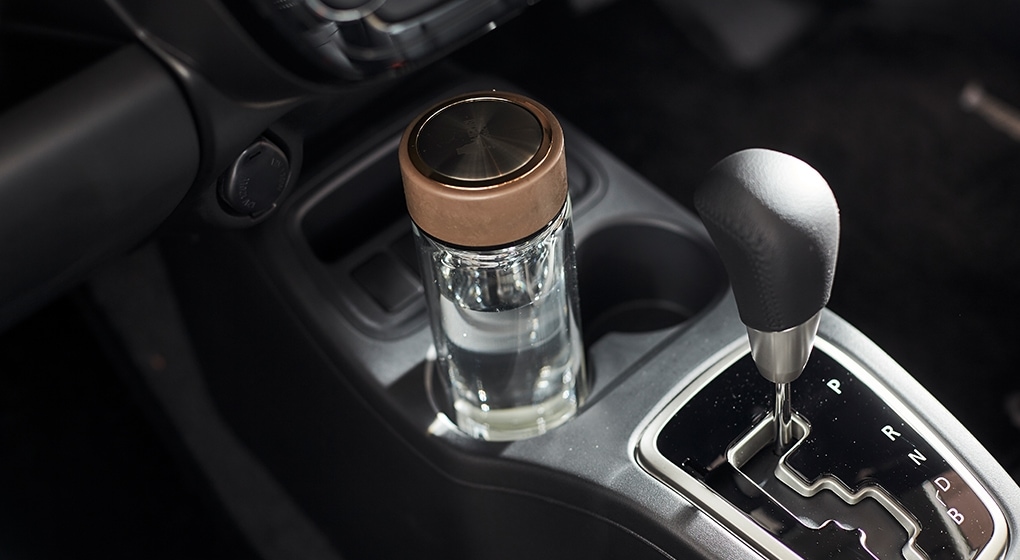 Don't leave plastic bottled water in the car
Water in plastic bottles has a magnifying effect. Although the light will pass through your car window first, there is still enough heat left to go through the bottle. And under the right conditions such as angle of light, humidity and temperature, this can cause a fire. The chances of this happening are pretty slim, but it's always better to be safe than sorry so always remember to bring your water bottle with you or use non-transparent ones that won't allow light to pass through.
Have a first aid kit in your car
Having a first aid kit in your car is crucial in the event of a car crash or for treating minor injuries such as cuts, scrapes or burns. Having one in your car will also allow you to offer aid to someone who may need it. You can grab one off the shelf or if you're preparing your own, make sure you have the essentials such as gloves, bandages, plasters, gauze dressings, cleansing wipes, tweezers and antiseptic cream.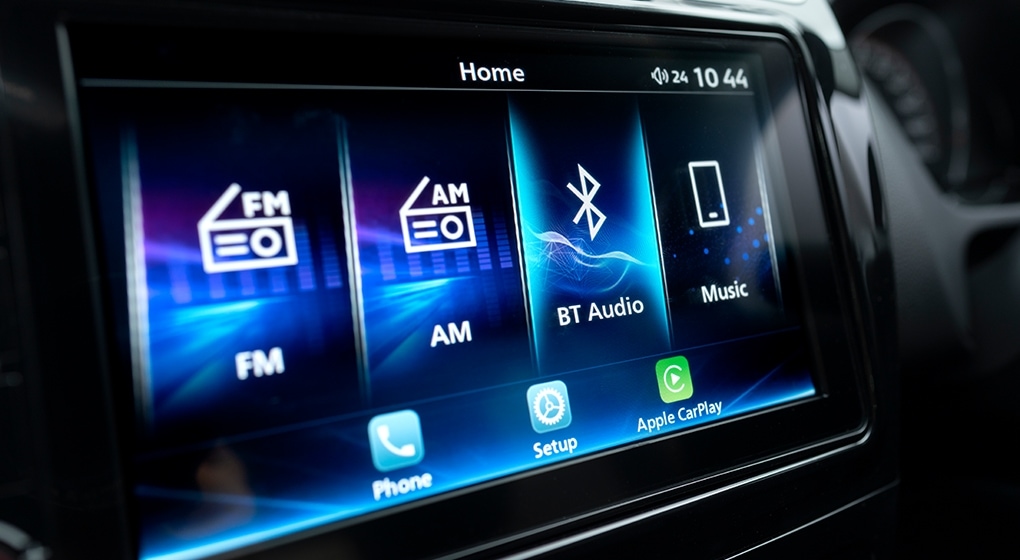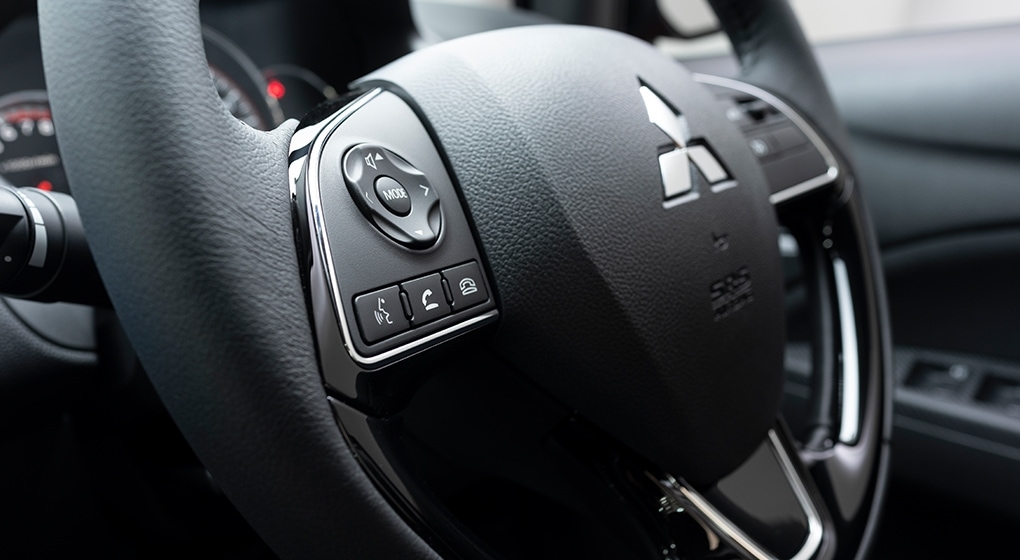 Use hands-free at all times
This goes without saying that you shouldn't be on your phone while driving. These days, cars have great connectivity functions like the Mitsubishi Attrage's Smartphone-link Display Audio System that comes with Apple CarPlay or Android Auto. It's now even easier to connect your mobile phone to the audio system and use voice commands to make calls, navigate or change music tracks. All you have to do is plug your phone in, select your phone's and the display screen interface will change to mirror your phone. For example, if you're on iOS, you'll be able to control Siri using the buttons on your steering wheel and even have the system read out messages to you. With convenience like this, you'll be able to keep your eyes on the road and drive safely.
Maximising fuel economy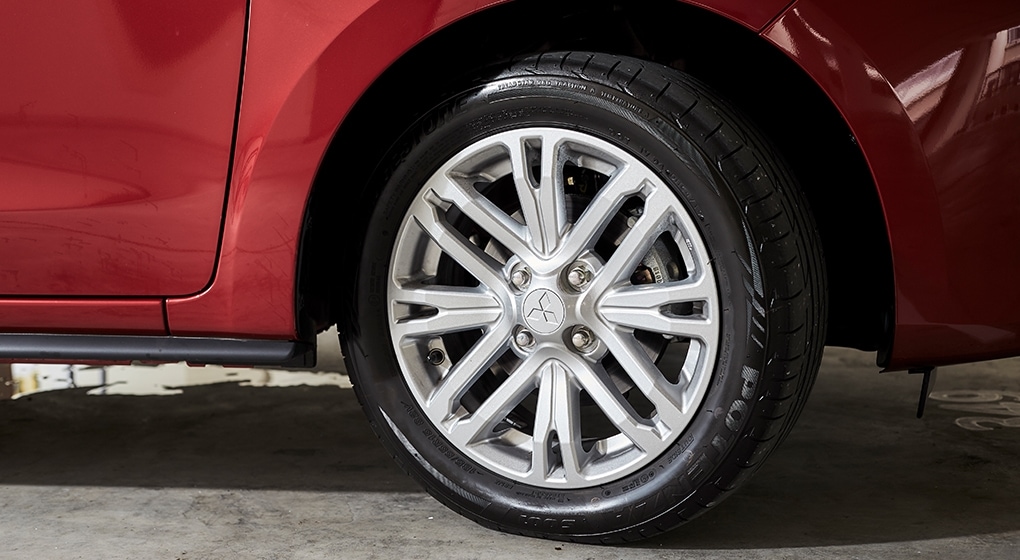 Avoid sudden acceleration and braking
Sudden acceleration and braking uses up more fuel than necessary so maximise your fuel by driving at a steady speed. Easing up on braking can also help your tyres and brake pads last longer.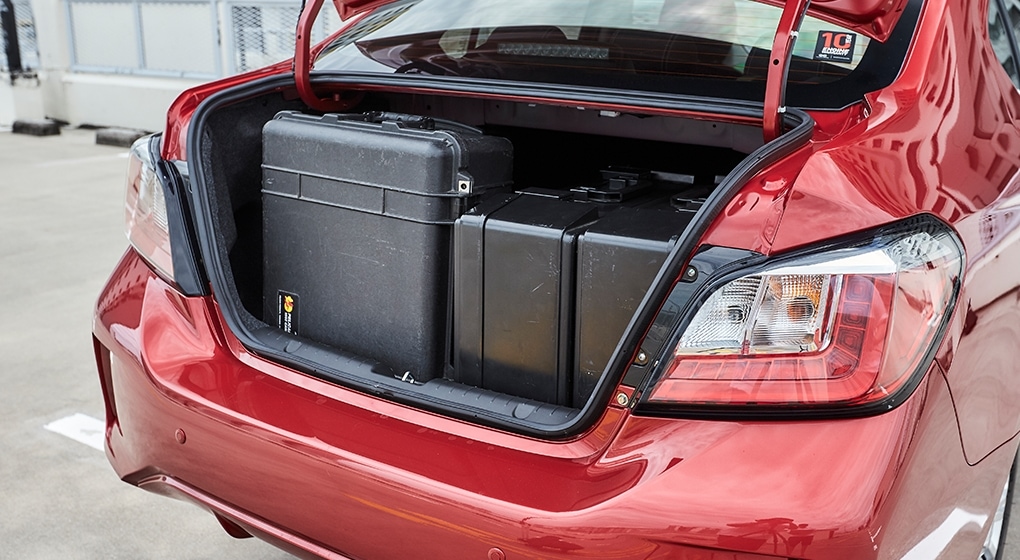 Keep your car light
A heavier car puts more strain on the engine and in turn burns more fuel. Most of us tend to store things in the boot without giving it much thought, leaving it to accumulate. It's time to apply the KonMari Method to your boot — de-clutter and remove stuff you don't use anymore. You'll be surprised at how much fuel you'll save by just de-cluttering!
Reduce drag
Keep your car aerodynamic to maximise fuel efficiency. You can do this by keeping windows closed and removing roof racks, bike racks and spoilers when not needed. Having the correct tyre pressure can also help reduce drag. You should also avoid resting your foot on the brake paddle because its sensitivity can cause mechanical drag.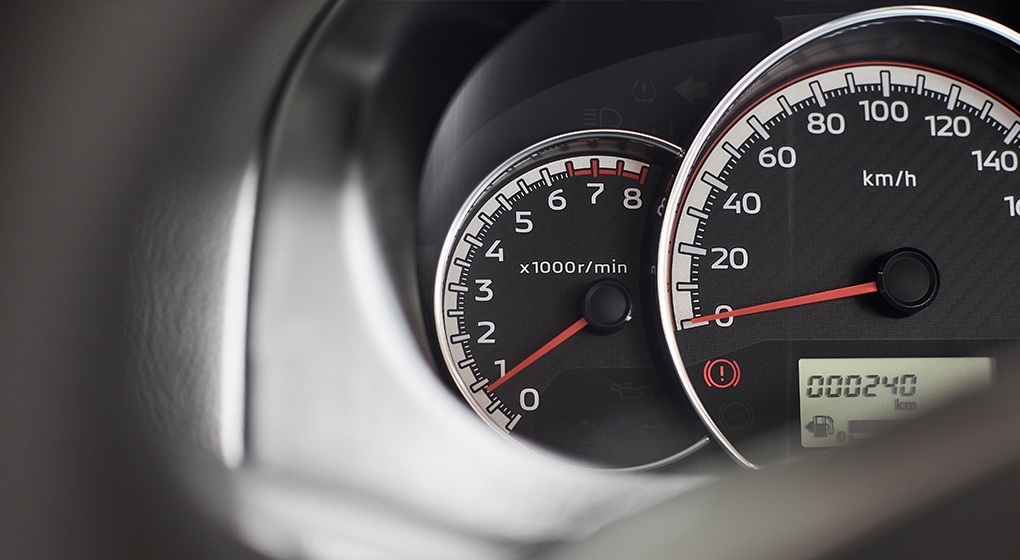 Don't leave your engine running idle
If you're waiting for someone in your car with the engine on, you're still burning up fuel even if the car is not moving. If you're going to be waiting for a while, it might be better to turn the engine off.
Always plan your route and only refuel when it's along the way
Going out of the way just to refuel actually wastes more petrol so it's always better to plan your route. It's also advisable to consolidate trips because your car consumes extra fuel each time you start the engine, so one long trip is more fuel-efficient than two short ones. And if you'll be passing through ERP gantries, knowing the rates at different timings and gantries can help you save big!
Service your car regularly
Have your oil, oil filter and air filter replaced regularly. Not only will this ensure your car is in tiptop condition, it will also help with fuel economy because clogged filters give added strain to the engine—cleaner filters require less fuel. Your mechanic can also alert you on any car issues you may need to address.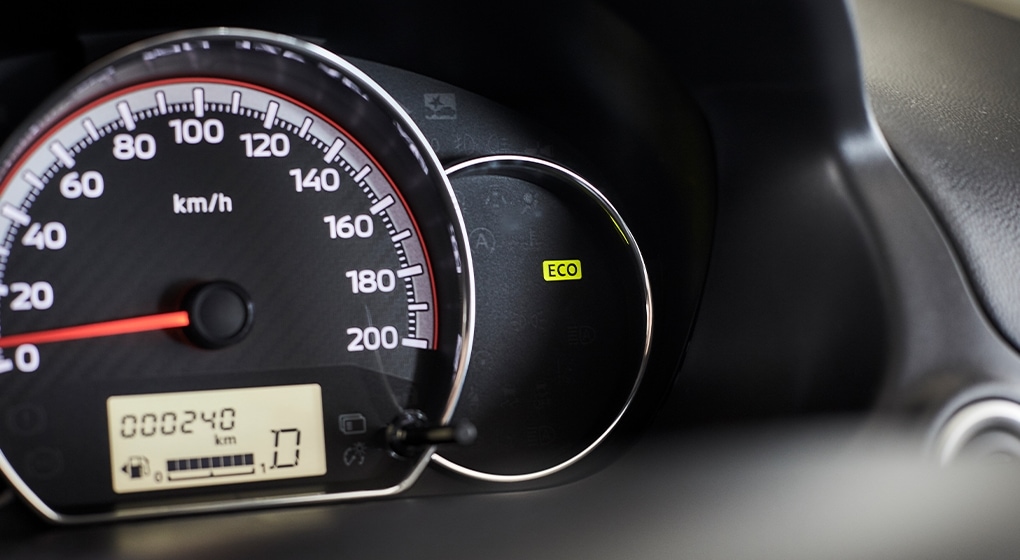 Drive at Eco Mode where possible
Newer cars usually have an Eco Mode or Economy Mode, which helps you reduce fuel consumption. The Mitsubishi Attrage has a green "Eco" light on the dashboard that lights up to indicate you're driving economically, so try to keep this light on at all times to maximise your fuel!
Quick fixes with common household items
Use a laundry basket for your groceries
If you're ever had groceries in the boot, you'll be familiar with the sound of rustling plastic as your groceries tumble around in the boot after you've made a sharp turn or sudden brake. Before you leave for the supermarket, put a laundry basket in your boot and use that as a container to keep your groceries in place. What's more, it will make carrying these bags much easier—no more multiple trips from the car to your house!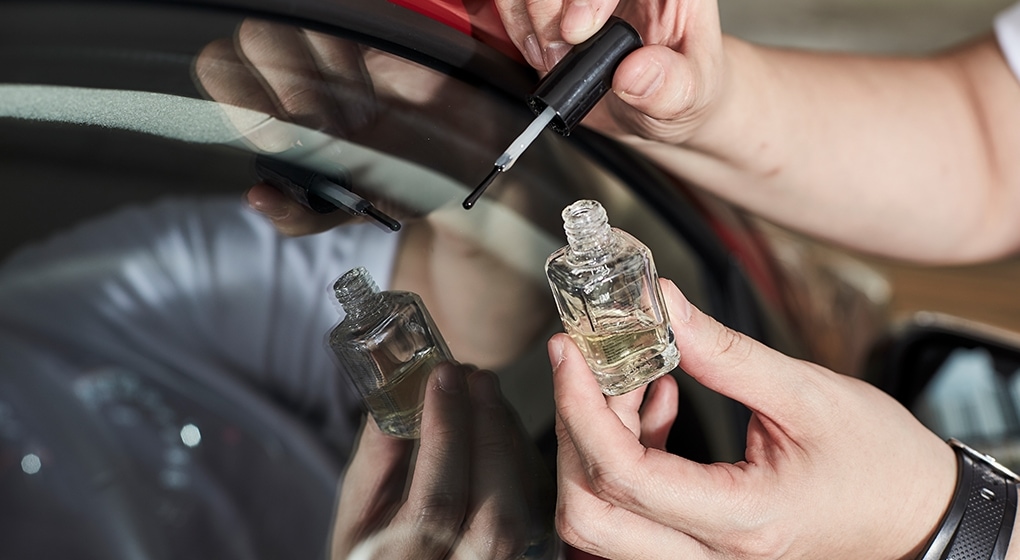 Nail polish can slow down cracking on your windshield and conceal tiny scratches
Applying a thin layer of clear nail polish on a small crack in your windshield can prevent the crack from spreading or getting worse. While this isn't a permanent solution, it can help hold your windshield together until you can get it fixed or replaced. Nail polish can also help cover up tiny scratches if you don't have time to bring it for a paint touch up. Just get a colour that's closest to your car paint. This should help conceal the scratch and act as a shield to prevent your car's exposed metal from rusting.
Clean foggy headlights with toothpaste
If you don't have time to send your car in for a full grooming, this quick fix can help you out. Before you start, give your headlights a quick wash to get rid of dust, dirt and other debris, and then dry it completely. Protect your car paint by taping off the area around your headlights with masking tape, and then squeeze some toothpaste on a microfibre cloth and scrub in circular motions. This might require a little elbow grease so take your time. Rinse it off with clean water, wipe dry, and apply a sealant if you wish.
New car owner? You might need these last two tips!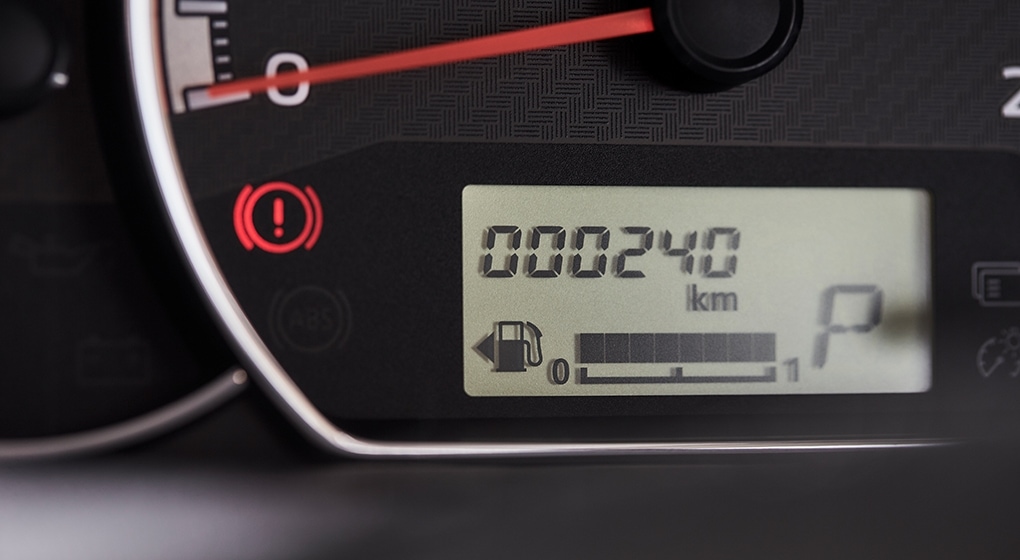 Check your fuel gauge arrow
If you're a new car owner, have switched cars recently or are driving a rental, check the arrow on your gas gauge icon before rolling up to refuel. The arrow indicates which side your gas tank is on so you can pull up correctly at the gas station.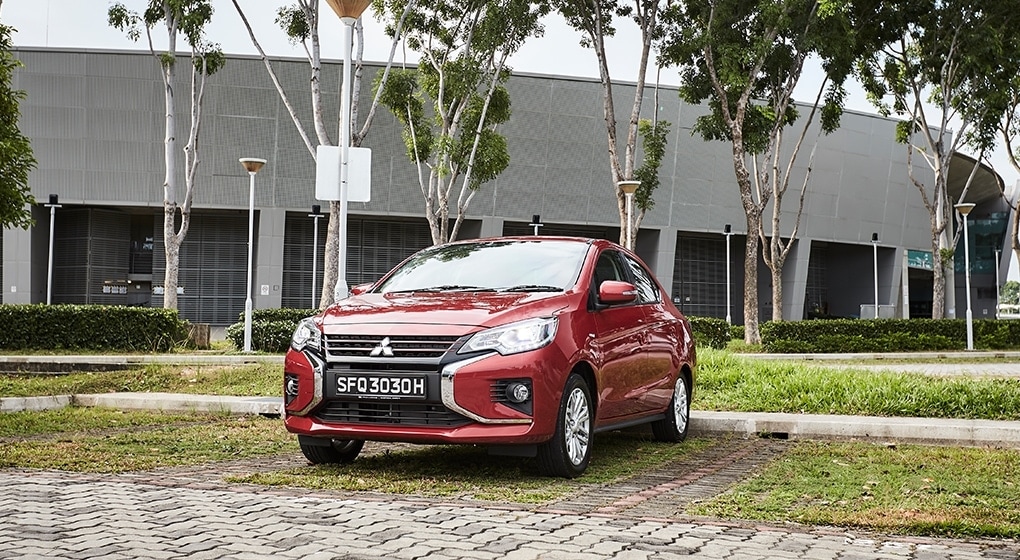 Take a photo of where you parked
Forgot where you parked? Even seasoned drivers have experienced this at least once, especially if it's a huge car park. Avoid having to go round in circles by taking a quick pic of where you parked before leaving the car park. Some malls even have their own apps to help you locate your car.