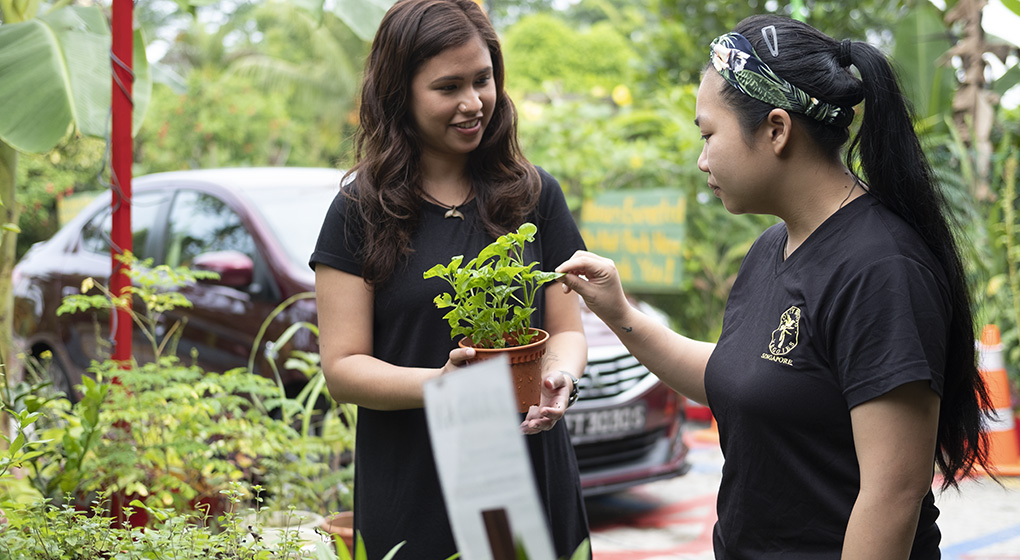 Urban farming in Singapore has been a hot topic the last few years, especially since issues like sustainability and space constraints in an ever-growing city are on the minds of many Singaporeans these days. In an effort to get with the programme and go green, we decided to visit Bollywood Veggies with the Mitsubishi Attrage to learn how to start our own edible indoor garden.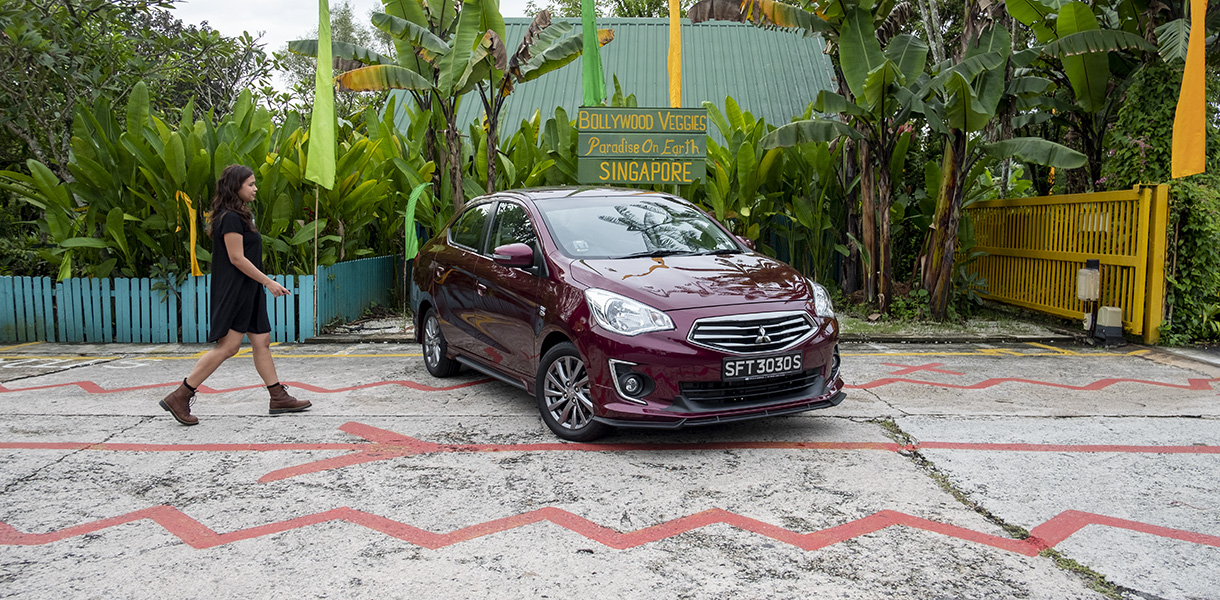 Green day out
Situated in the Kranji countryside, Bollywood Veggies is considered remote and is only accessible via car or taxi. This is why this hidden green space-slash-farm is known as a paradise (in fact, "Welcome to paradise" is the staff's standard greeting for visitors), away from the hustle and bustle of the city. The light, easy-to-maneuver, and eco-friendly Attrage with a class-leading fuel efficiency of 20.4km per litre was the perfect companion for our long journey out to Northwestern Singapore, and the spacious boot space of 450 litres made the compact sedan particularly ideal for our green day out at Bollywood Veggies. After all, we were trying to grow our own edible indoor garden, so the ample boot space was definitely much-needed for our pots, plants, and whatnot.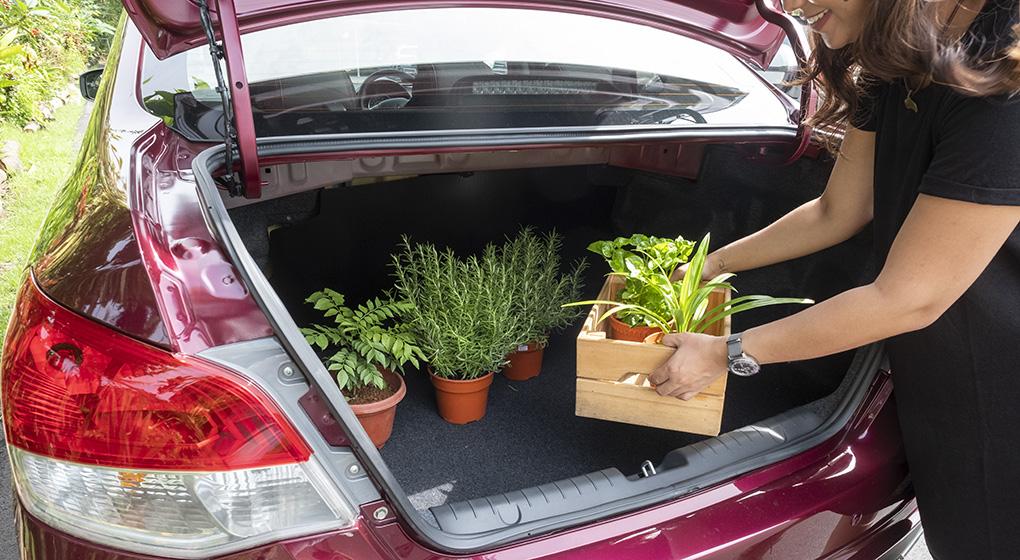 Kickstarting your own edible garden
"Herbs like basil, rosemary, and chives and vegetables like tomatoes and carrots are generally easy to grow and maintain," explains Germaine Teh, a general manager-in-training at Bollywood Veggies, when asked where and how to begin with that edible indoor garden.

Once you know what you're going to grow, here are the essentials to keep in mind:

What you require:
A sunny, south-facing window, which gets the most sun (Alternatively, you can opt for an artificial light source, like a grow light)
A shallow container with drainage holes (A plastic container such as a pre-packaged salad box (with holes on the bottom) or a simple nursery flat are good options)
Organic potting soil
Seeds of your choice
A mister or watering can
When you have all your supplies together, you're ready to start planting.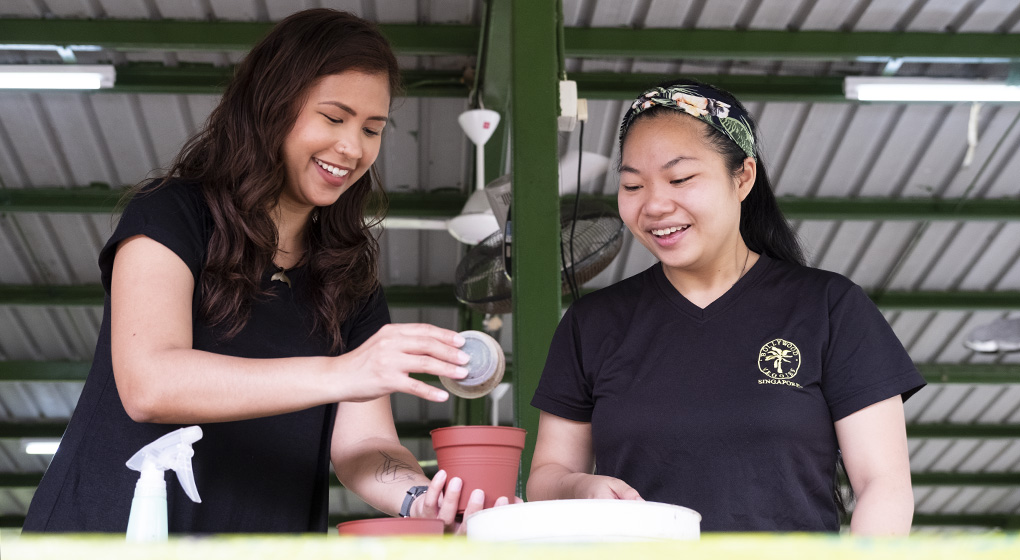 What you need to do:
Step 1: Place one to two inches of organic potting soil into the container. Smooth the surface or gently push down, creating an even plane.
Step 2: Scatter seeds over the surface of the soil. It may seem like you're using a lot of seeds, but the trick with microgreens is to grow a lot very quickly and harvest them when they're still sprout-sized.
Step 3: Cover your seeds with a thin layer of soil. Remember: be gentle! You may even want to use a mesh sieve to ensure the soil is fine. Take a closer look at the soil to decide if it needs to be sifted or if sprinkling a thin layer with your hands will suffice.
Step 4: Put the container that has the seeds in a dip tray. Then, give the seeds a gentle shower using a small mister or a watering can that diffuses water.
Step 5: Once the dip tray is in the sunny indoor spot (or under a grow light), be sure to mist them with water every couple of days – just enough to keep the soil moist, so don't overdo it with the misting. Also, keep in mind that you don't want soggy soil, so get rid of any water you see accumulating in the dip tray.

"You can expect to see your greens growing within a week, and they will typically be ready to harvest in two to three weeks, depending on what type of greens you're growing. One way to tell for sure is to look at the leaves: once they unfurl, they're ready to be harvested," says Germaine.
Need a little help?
If you don't have the confidence to start an edible indoor garden from scratch on your own, fret not. Bollywood Veggies sells ready-to-go potted greens like pandan, Thai basil, and curry leaves (prices start from S$6 per pot).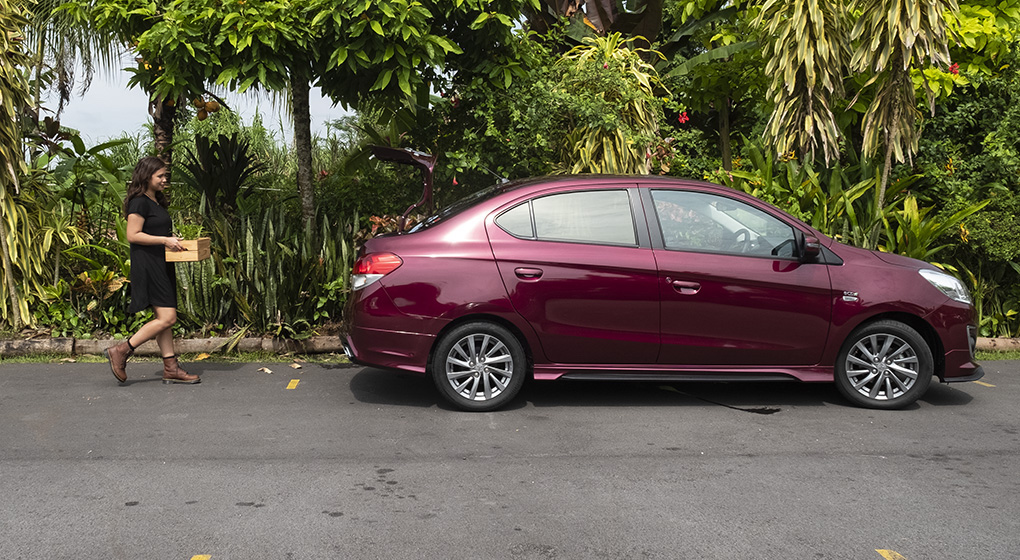 Potting sessions that show you the ropes are held from time to time, so follow Bollywood Veggies on Facebook or check out Bollywood Adventures for an extensive list of green activities for large groups.