Maximising your car's boot space can be tricky. Without smart packing techniques, your car's boot may look cluttered, making it hard for you to find things or worse—you may even end up not utilising every inch of it! We list 5 ways you can create more space in your car's boot.
While there's plenty of room in the boot of a car, you must also be clever about how to best utilise the space to ensure that everything is secured—you wouldn't want your shoes flying or your kids' soccer ball rolling around if you hit a bump on the road or make a sharp turn. When it comes to boot space, the 7-seater Mitsubishi Outlander has second and third row seats that can be folded down flat to create an even larger boot space. This SUV can also be transformed to accommodate more passengers, thanks to its versatile and flexible seating arrangements, so you'll always have comfortable room for people and items!
Here are 5 tips on how to use simple storage solutions or items you may already have in your house to maximise the boot space of your car.
1. Build up with modular storage solutions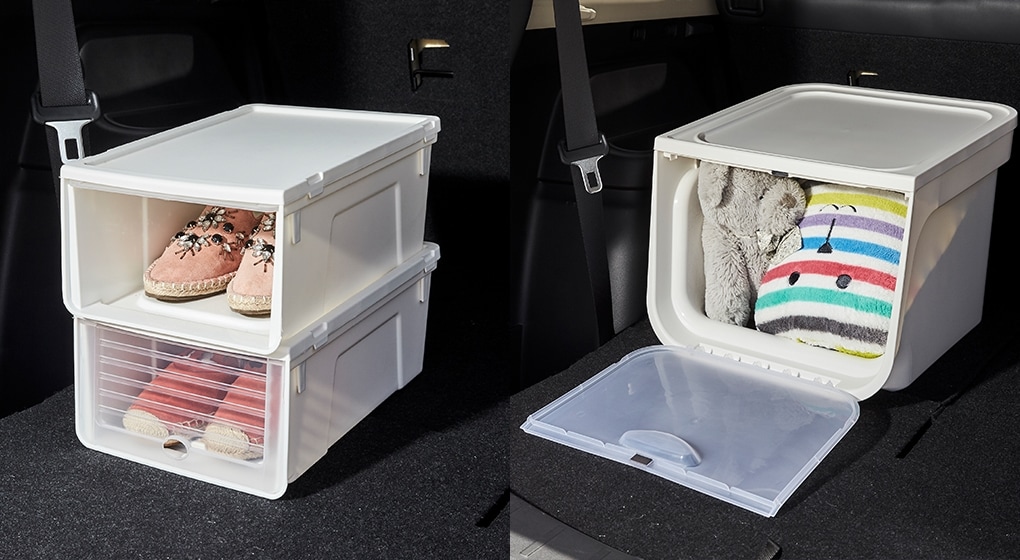 From left: Stackable shoe storage box with flip cover from Shopee, stackable storage box from Iuiga.
A SUV's boot space like the Mitsubishi Outlander is one of its top features because you have both horizontal and vertical spaces to play around with. Using the horizontal space is easy but you'll need the help of some smart storage solutions to maximise the vertical space.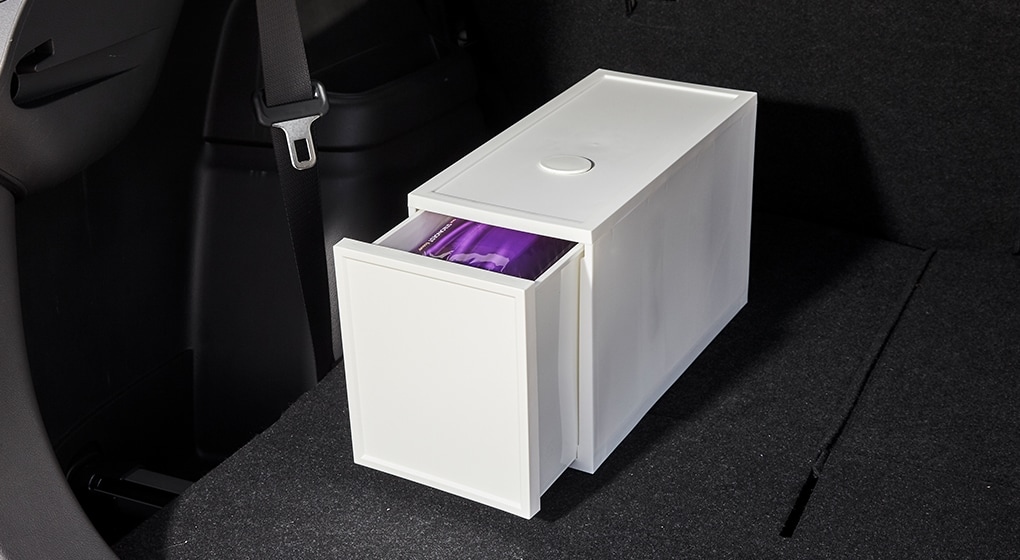 Stackable storage drawer from Iuiga.
One way is to build up by using storage solutions that are sturdy enough to be stacked on top of one another. When doing this, make sure to get those that allow you to access the contents from the sides (instead of from the top) so you won't have to shift these boxes around when looking for something, so opt for those with flip covers or pull-out drawers. Bonus if the covers are clear so you'll know what's inside at a glance.
2. Keep fragile and loose items in place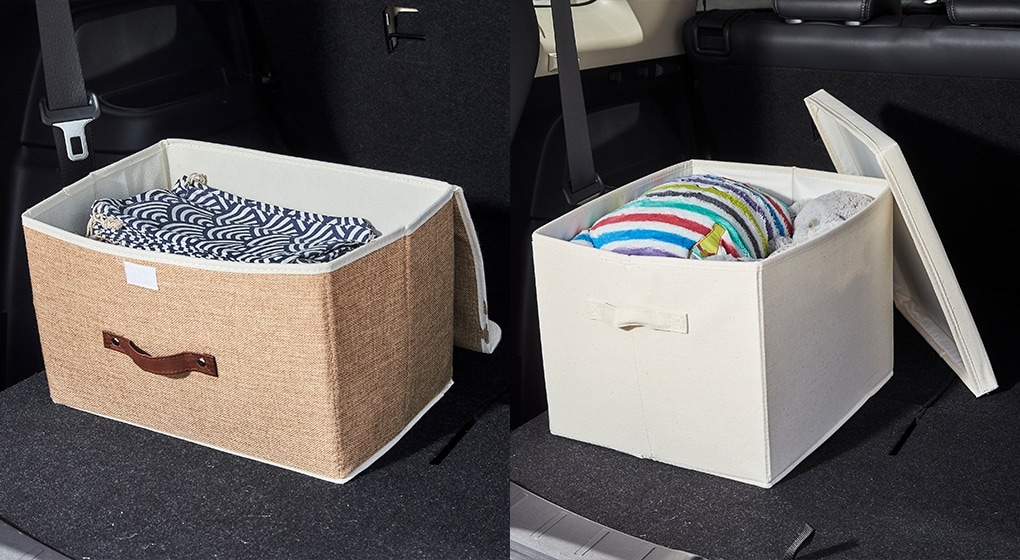 From left: Portable storage box from Shopee, canvas storage box with lid from Iuiga.
Prevent loose items from rolling around (and getting lost in the pile) and protect fragile items in the boot by placing them in storage boxes. This will also make it easier to look for smaller items such as toys and accessories, if you travel with your kids in tow. Going for a picnic? Store your food or that bag of chips in these boxes to make sure they aren't crushed by other bulkier items in the boot. Since they come with lids, the contents are protected from dust so you can use them to store spare clothes for gym or the kids, and even socks for rainy days.
Canvas storage organiser from Iuiga.
When choosing storage solutions, look for the ones with handles, to make it easier for you to bring them to and fro your house. It will make preparation easier, too! Pack everything at home and just bring the entire box to the car when you're ready to go so you won't have to spend time packing at the carpark. Keep a large storage box with handles in the boot for your grocery runs—just place all your grocery bags inside and use that instead of carrying multiple plastic bags from the car to the house.
3. Use collapsible storage solutions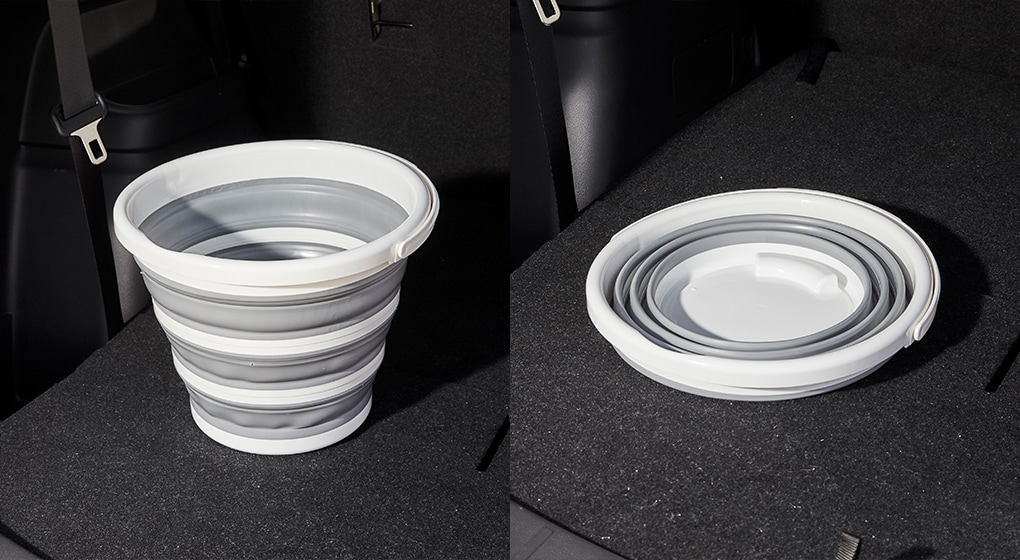 Collapsible bucket from Iuiga.
Opt for storage solutions that you can fold and store in the boot when not in use. These are particularly useful when you need to make more space for bigger items like golf clubs, strollers, or even bicycles. Why not keep a collapsible bucket handy in the boot? These are great if you if you need to give your pet or bike (or the car) a quick rinse before heading home after a fun day out.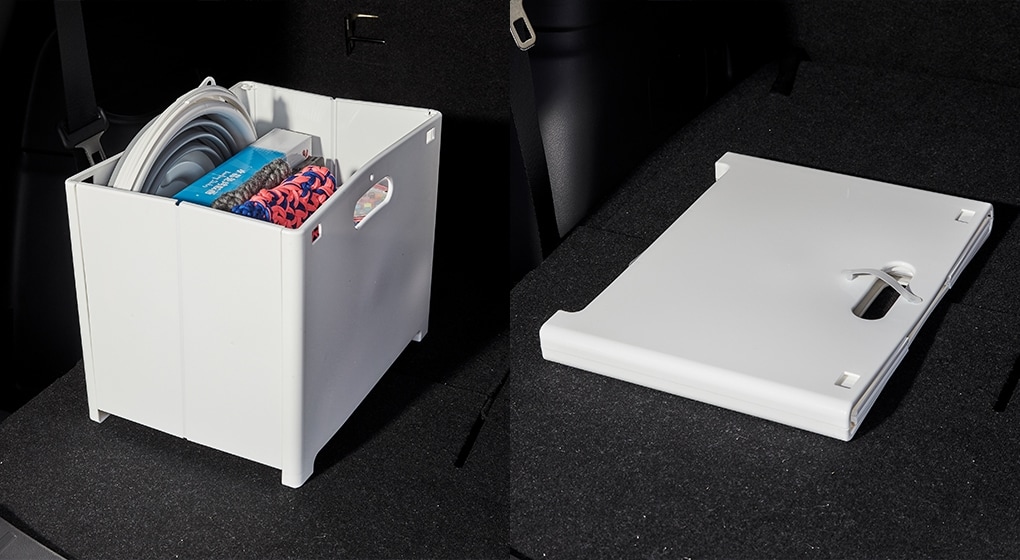 Collapsible storage box from Iuiga.
It's also good to keep some collapsible storage boxes in the boot because you never know when you need extra storage. Bringing a new plant home? Keep it in place and keep your car clean by placing it in one of these boxes. These can also come in handy when you're picking the kids up from soccer practice and you need a place to store their muddy football shoes without getting everything else in the boot dirty!
4. Maximise every corner
From left: Detachable suction hook, and hanging organiser both from Daiso.
This tip's not really for the boot but if you need to create even more space or want to have some items closer to you in the passenger seat, suction hooks and hanging organisers are some nifty ways you can create more space in the car. If you're shuttling the kiddos in between playdates and after-school activities, the backseat organiser is a good place to store light snacks, towels and toys in plain sight so you'll have less 'Mom, Dad, where's the...?' to deal with!
5. Use multi-function storage solutions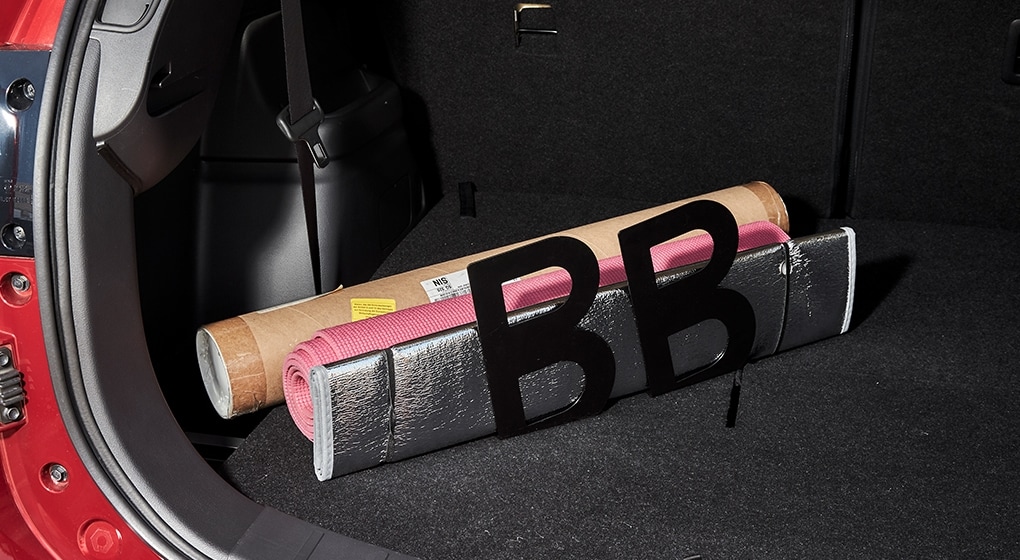 Book ends from Typo.
One way to be smart about maximising your boot space is to use things you already have at home. If you need to store and transport large items that have the tendency to roll around, use book ends to keep them in place. With this, your blueprints won't get crushed and your rugs won't unroll. Flush them against the backseat and you can even stack on more.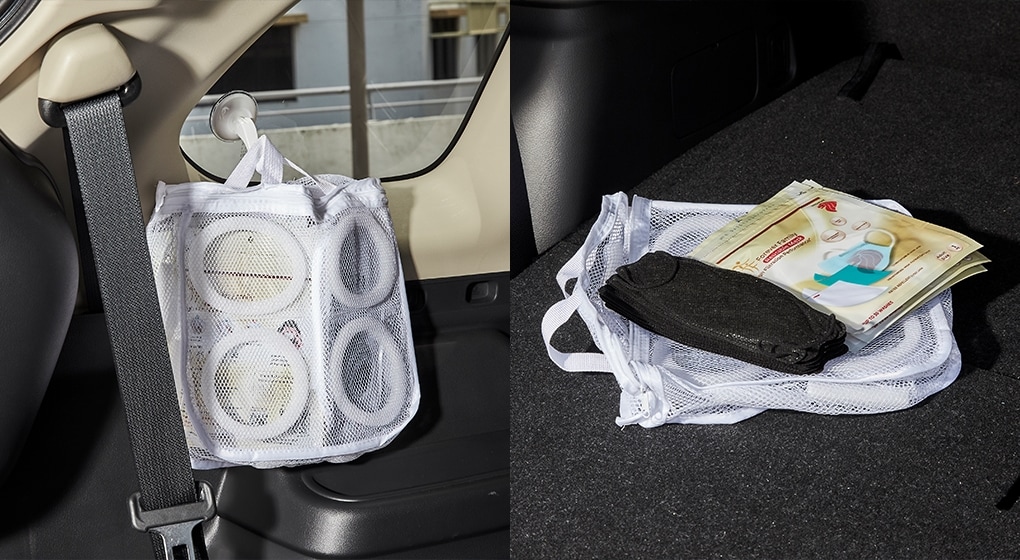 Laundry bag for shoes from Iuiga.
If you're always in on-the-go, and your kids are always losing their face masks, you can use keep extra face masks, wipes, and sanitisers within reach by storing them in portable laundry/travel bags. Hang them by window and bring the whole thing with you when you need them.
6. Bonus: Use your car's electric tailgate function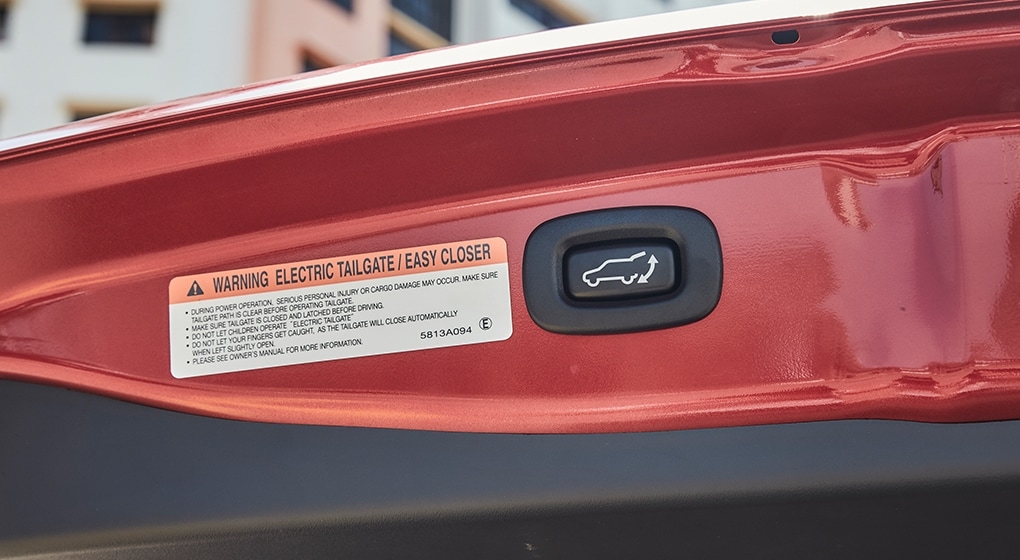 Put things in and out of your boot with ease by using your car's electric tailgate function. The Mitsubishi Outlander has a power tailgate that allows you to raise and lower it with a single push of a button. Perfect if you have your hands full or have trouble reaching up to close it. Just remember to keep clear when the door is closing to prevent yourself from getting caught in the door!